Go into any Museum and you will see the latest exhibits on display. Most Museums have a 'basement' where the older exhibits are stored. Museums also generally have an offsite storage facility where the rarely used exhibits are stored.
Most CRMs operate in a similar way – the latest data is highlighted, visible and on display – with the older data progressively buried in the background.
The more pertinent parallel to museums however, is the fact that most CRM data is in fact a reflection of the history of that data.
The fundamental nature of CRMs is the storage of historical events associated with each piece of data. Most CRMs also provide functionality regarding future triggers,action prompts etc.
Knowing that historical data has transacted is nice. This in itself, does not necessarily help predict what data is going to do in the future.
Depending on your industry and/or consumer segment – to maximise the value and investment in data that you have made, your historical data needs to be 'jumpstarted' with some form of engagement communications that:
prove to be useful, welcomed, of value and/or informative to your data
provide an insight to the current or future intentions of your data and the likelihood of a further transaction(s)
Most CRM data does not talk about the future. To get it talking, you need a data engagement and data discovery stimulant and strategy. Correctly deployed, historical data can then become interactive and provide predictive insights into the likelihood of future transactions.
With multiple posts written weekly, there is something for everyone.
*By submitting your email, you consent to receive marketing materials from ActivePipe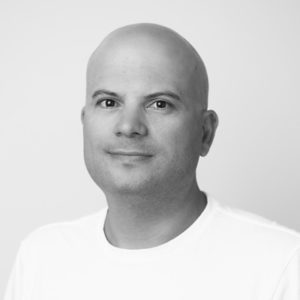 Ashley Farrugia
Ash began his career as a motor mechanic and converted an LP gas fitting business into a national franchise. He is now co-founder and CEO of ActivePipe – a marketing automation and data discovery platform for real estate. He attributes his success to taking risks, making decisions quickly and having faith in the people he employs. When he isn't busy building a global company, Ash enjoys fishing, camping and flying aeroplanes.