Despite the steep rise in social media marketing, email marketing still has the highest ROI with an average of $42 return for every $1 spent according to Oberlo.

Successful marketers reach those numbers by cutting through the noise and by sending a high number of personalized emails. They know contacts expect customized content catered to their needs and interest. It's about creating a relationship.

Good relationships are built on providing value
A first-time-buyer doesn't value email blasts about how to stage their home for sale. However, content like the newest listings in their target area and a blog about the best mortgage rates not only positions you as an expert but as someone who knows their needs and is willing to invest time to deliver it directly to their inbox.

What is segmentation?
Simply defined, list segmentation is dividing your database up by particular criterias. This could be separating buyers from sellers but can be made even more precise through geo-targeting, sale cycle stages, buyer preferences and more.

The more segmented a list, the more likely a contact is to receive customized information related directly to their wants and needs, leading to a higher ROI. Why? Because the more personal an email is, the more opens and interactions you'll get, ultimately providing powerful reporting data that predicts their next move.
List segmentation allows real estate agents to achieve a high ROI quickly. Segmented campaigns have on average 14.31% higher open rates and 100.95% higher click rates than non-segmented campaigns (source).

How is it done?
Adding tags, addresses, and buyer preferences are all great ways to segment a real estate database. It can feel overwhelming to get all this information into a large database. Adding it to the contacts on your daily call list is an easy way to overcome this problem. At five calls a day, five days a week, you can easily tag over 100 contacts a month.

ActivePipe allows users to target custom audiences with automated open house, 'just listed', and property emails that fit a contact's exact interests. ActivePipe's CRM integrations make this even easier, only requiring one source of information to be updated.

Put ActivePipe to work growing your business while you keep busy selling Real Estate. Book a demo to see how it works.

With multiple posts written weekly, there is something for everyone.
*By submitting your email, you consent to receive marketing materials from ActivePipe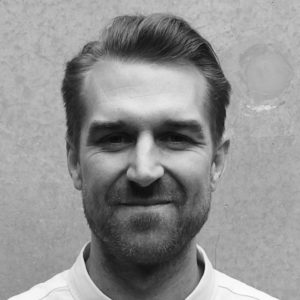 Henry Osborne
With ten years experience in the design and technology industries, Henry knows it takes creativity and focus to get the best possible outcome for his clients. In his role as Head of Platform Solutions, Henry loves combining his passion for people with a second-to-none knowledge of all things ActivePipe.