There are few names in real estate that command respect more than Sherry Chris and if you've worked as an agent in North America in the last twenty years, there's no doubt that you've been influenced by this powerhouse CEO and the company that she leads, Better Homes and Gardens(R) Real Estate.
Renowned for its exceptional culture and value-driven approach, the BHGRE(R) brand wouldn't be where it is today without a hell-of-a-lot of hard work and a guiding hand from its vivacious and determined leader.
Sherry Chris doesn't mince words, so it was with great pleasure that I got to spend time discussing her formidable career and the factors behind BHGRE(R).
She starts by telling me how standing proud and staying true to her core values are key to the business' success
"We don't hide behind ourselves. We want to make the industry as a whole a better place which might sound idealistic, but it's not. It's a way of doing business that allows you to walk out of the building every night feeling good about yourself"
Sherry's real estate career began in Canada nearly 30 years ago when she was a young banker looking to buy her first home.   
"I was in my twenties and thought I could probably do this better than the agent who was helping me. So I got my licence and started selling real estate."
She quickly realised that her skillset was better suited to helping other agents sell property, so she soon had her broker's licence and was managing a group of offices.
"All my life I have helped people and I'm a strong believer in, no matter what you do, exceeding customer's expectations; surprising them, delighting them and being what is referred to now as a 'servant leader', where your mission in life is to serve and hopefully teach others to do the same. It doesn't matter what industry you are in, you can put this into practice."
Eventually she moved to the US and In 2008, she launched the BHGRE(R) brand.
"There were a lot of bumps along the way but I look at them all as learning experiences. Everything that I did, every accomplishment and every learning experience prepared me for BHGRE(R). We were a pure play start-up: we had no customers, no revenue, no listings. I was employee number one. I had to build a team, build a value proposition, find some franchisees and launch the brand."
And launch it did. Today, BHGRE(R) has hundreds of offices and thousands of affiliated real estate agents located across North America.
Despite this tremendous achievement, it's quality of service that drives Sherry, not the size of the brand.
"We're never going to be the largest brand in real estate. What we aspire to is being the best! It's having a group of people that align with us because they believe in what it is we're doing. You can accomplish anything by taking a group of people who believe in a certain way of doing things and who believe in standing for something and giving back to the world."
In looking at what I can take away from my chat with Sherry and lessons that I can apply to my own career, the most resounding traits to me are those of strong work ethic, tenacity and remaining humble in success.
She finished with some great words of advice for all of us looking to carve out our own opportunities and make the most of what we have.
"There are many people who go through life, saying 'I didn't get this', or 'I lost this listing,' or, 'I didn't get this job.' We all have the same opportunities. You just need to get out in front of those opportunities each and every day."
"The sky's the limit. If it's going to happen, it's up to you and you alone."
Check out more exclusive interviews in our 'Women in Real Estate' series here.
With multiple posts written weekly, there is something for everyone.
*By submitting your email, you consent to receive marketing materials from ActivePipe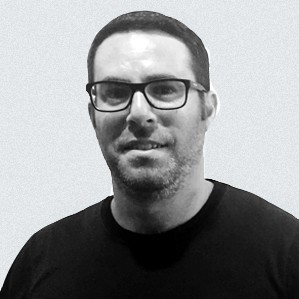 Mike Feller
Mike started his career playing soccer for the US National Team. This athletic background fuels his competitive spirit and motivated him to go back to school, get his MBA and take on the business world. Mike has worked in high level leadership roles across tech, startup and consumer products and loves being involved in the early stages of a business' development.