Earlier this year, I wrote an article about how delighted I was to join ActivePipe and its dynamic group of empowered women.
The tech industry is often thought of a man's domain. A room full of numbers guys hacking away at their computers whilst a spirited debate about the fluctuation of bitcoin ensues. What I discovered was vastly different. This was an eclectic group of males and females, working together to propel the company forward and support each other with their individual goals.
The real estate industry is no different.
A few weeks ago, my colleague Alison and I were invited to attend the Women in Real Estate Breakfast Series hosted by coach, mentor and elite property agent Sherrie Storor. The event brought together a panel of gutsy and tenacious women, all at the top of their real estate game. They were there to celebrate female skill set and achievement with a takeaway that was clear:
Women in real estate have backbone. They have to if they want to lock down listings in a competitive market and survive in an industry built on competition. From top selling agents and CEOs to an auctioneer who offered bid calling lessons to anyone who dared, the panel showcased the diversity of female talent in the industry.
It wasn't all serious business though, from Moet at the door, to eggs benny and a great view across Albert Park Lake, everyone was there to have a laugh and make new friends. Even if, being 6am, there were a few bleary eyes about.
Sherrie's journey as a mentor and speaker began when she was selling elite properties at McGraths in New Farm, Brisbane. After personally selling more than 850 homes, she realised she had more to give and that her experiences could help other agents reach their full potential.
Everyone was looking forward to hearing Sherrie's tips on how to be a powerhouse agent and we're thrilled to share them with you.
Find your edge
Reflect on your strengths and use what makes you different to set yourself apart from the rest.
Analyse your digital presence
Google yourself and stalk your social profiles to see how potential clients would perceive you. Clear out anything that damages your reputation or is off-brand.
Use live video on Facebook and Instagram to get properties seen more
Sporadically posting a couple of pics on social media just doesn't cut it anymore. If you want to showcase your properties and your personality, use live and unedited footage. The bloopers make it extra entertaining.
Send video messages to buyers after open homes
Stay front of mind with a short thank you video that will also remind them of the properties best features.
Have a structure for your sales process
Up your efficiency and minimise errors by proceduralising your sales process. You'll gain consistency and each step will become second nature, making your life easier.
The Takeaway
As someone who often looks at real estate from the outside-in, it was great to find myself in the thick of it and to see just how much women are accomplishing.
With Sherrie's tips you will be a power agent in no time!
If you want to connect with her community, join the Facebook group Real Estate With Heart.
With multiple posts written weekly, there is something for everyone.
*By submitting your email, you consent to receive marketing materials from ActivePipe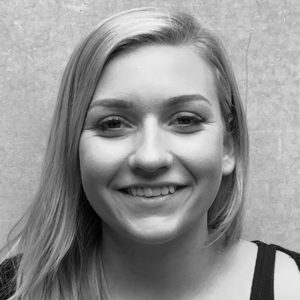 Ebany McLees
After years working the field as a real estate agent, Ebany joined the ActivePipe team as Client Success Manager. Her behind the scenes knowledge of the industry combined with a natural training ability makes her much loved by clients and colleagues alike. As ActivePipe's 'can-do' girl, Ebany is always up for a challenge and says her clients can call her any time of the day.