Whether it's getting someone to make your kitchen, hiring a professional to plan your party or going to the barbers for a trim, we all have expectations when we hire someone to complete a service. We go in with images and we tell them what we want, the problem is words are subjective; they are prone to interpretation and while a project may tick off each element of a brief, the final product can sometimes disappoint.
As software developers, we've been there, we've done that and we've learnt from our mistakes. That is why we've adopted Agile methodologies.
The approach is all about the customer – it's designed to prevent the shock of final products; of shaved sides you didn't expect and of cupboards where you didn't ask for them.
Here is how:
We make customer involvement the key:
At ActivePipe we run 1 week sprints and demo our product to clients every Friday. This means collaboration occurs regularly and people actively participate in materialising their vision. Aside from creating a sense of ownership, this saves time re-doing work that has already been done.


We respond to change:
Things don't always go to plan; sometimes they work, sometimes they don't. Sometimes you come up with something better along the way. We know this is a reality of our industry so we have created a dynamic lifecycle that not only accommodates change, but encourages it.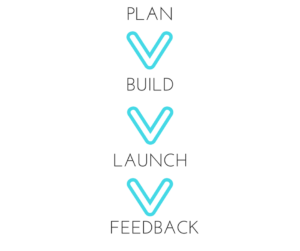 We get feedback:
Because we're in regular contact with our clients the feedback loop is quick. Testing helps us identify bugs as they appear and we are able to implement our user's feedback in real time.
Seeing a live product rather than a 2-dimensional mock up gives our clients a sense of their user's experience and helps identify needs they didn't specify in their initial requirements.


It gives our team purpose:
Collaboration doesn't only occur with clients, it occurs within our team as well. We meet daily to share tasks and solve problems together. With such a broad skill set and such great minds banding together, we virtually obsolete the word "impossible".
This cooperative working environment makes us motivated to come to work every morning. We're constantly staring down the barrel of a deadline so we can't slack off. We're setting goals and sprinting towards them and we don't feel isolated in the process.
The tech world is unpredictable and as developers we need to adapt. The plan should therefore be active. You aren't just dealing with code when you design software, you're dealing with people too.
To make your customers happy every single time, focus on quality. Test your product regularly, embrace your client's feedback and think long and hard about how that piece of software translates in real life.
If it doesn't have an impact, it isn't worth engineering and if isn't making life easier, people aren't going to want to invest in it.
With multiple posts written weekly, there is something for everyone.
*By submitting your email, you consent to receive marketing materials from ActivePipe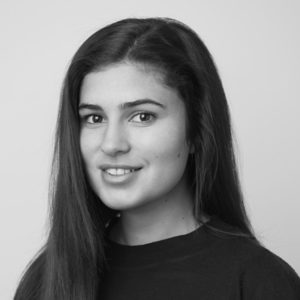 Alison Vella
Ali is an experienced copywriter with a passion for creative writing. She says writing great copy is about writing like you speak and can be found rambling at her desk like an absolute lunatic. Out of the office, Ali runs her own career and lifestyle blog and freelance writes for a number of online publications.