In my role as ActivePipe's Creative/Design Director, I've always got my antennae finely tuned to the going-ons of the creative world. As mediums and technologies continue to evolve at lightning speed, it means there's always something to talk about when my peers get together to bounce around ideas and muse on the future.
Through my work at ActivePipe, I've been lucky to cross paths with Sean Birk. Sean is the Creative Director: Digital and Integrated at award-winning creative agency, Fenton Stephens. His knack for producing innovative ideas that cut through the clutter have made him a much sought after leader in the industry and the recipient of many international awards including London International, New York Festival & Cannes. It's this ability to see around corners that makes Sean the perfect brain to pick in my quest to find out what's coming up in the world of creative technology.
We caught up to chat about how technology is changing the way we work and think.
Tech is everywhere
Unless you're reading this in an isolated log cabin high in the mountains, you're already aware of the importance of technology in your everyday life. Tech is now part of virtually every aspect of modern commerce, culture and communication. But it's so ubiquitous that you may not have considered the radical ways in which it is changing the way you work, create and even think.
Your memory is getting better … and worse.
Since the advent of Google and the smartphone, you've had a flawless memory for information, video and more – right at your fingertips.  Which means a good short-term memory is something you've needed less and less. And what you don't use, you lose.
This negative effect on the brain is a new and worrying trend. Young people who've been raised in the digital age are already showing signs of short-term memory dysfunction as a result of their addiction to technology.
It's known as digital dementia, and as we become more and more tied to our devices, it has the potential to become a real challenge to the way we think interact and take care of ourselves.
Your voice is becoming your fingerprint
It has been predicted that, in the next two years, 82% of devices will have native voice recognition capability. Which basically means you'll soon be controlling the majority of your digital interactions with your voice.
Your voice will also become your primary identifier for online security. Does this mean you'll be locked out of your email, social and banking apps when you have a cold? Time will tell. But voice control will also mean efficiencies in ways we might not expect – from automated customer service calls to new ways to complete everyday tasks.
You're turning into a cyborg
A further development of our ongoing connection to our digital devices and networked systems is high- bandwidth brain-machine interfaces. What? Basically, it's a way to connect your brain directly to a computer.
Yes, this brain implant technology isn't science-fiction. Neuralink, a company already working on a way to seamlessly combine your digital and biological self, says they will soon launch a product that will give us a shot at becoming "symbiotic" with artificial intelligence.
You're becoming more creative
You may not become an artist overnight, but at the very least, you're going to have more creative tools at your disposal.
Artificial Intelligence and deep machine learning have already resulted in computers that can edit films, write pop songs and create renaissance paintings autonomously. As we become more connected, we'll be able to harness that power and augment it with our own problem-solving skills. How? Well, that's yet to be fully understood.
But technology's ability to proactively handle mundane daily tasks will certainly leave us more time and headspace to think, create and do business.
That should be a change we all welcome.
With multiple posts written weekly, there is something for everyone.
*By submitting your email, you consent to receive marketing materials from ActivePipe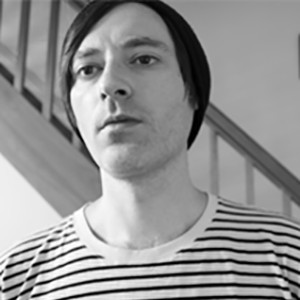 Adam Boal
Adam is ActivePipe's Design Director and has been leading the way in digital design for close to fifteen years. With senior roles in some of Australia's largest advertising agencies and start-ups, as well as experience running his own digital design company, Adam has carved out a reputation as a true innovator in the field. An all-rounder, Adam believes in the harmonious balance between design and technology; that together, these disciplines have the ability to create truly amazing and immersive experiences.