It's the third week of January and business is finally starting to pick up.
Agents are bright-eyed, bushy-tailed and ready for a big year with mind-blowing results.
Their resolutions will focus on how many listings they can win and how quickly they can ramp up their commissions but how many will centre on the quality of their relationships and the amount of referrals they receive?
In 2018 we want to lead a revolution; we want to stop real estate agents dumping their prospects into a sales funnel and encourage them to connect.
A good agent knows that building a strong, personal relationship with their contact will lead to a long-term client and exponential referral source.
Going that extra mile really does pay off.
Here are a couple of strategies to turn a portal enquiry into a lifelong advocate:
Over-communicate:
The biggest complaint heard from real estate clients is that communication is lacking or non-existent from their agent. Regular communication is not only best practice; it's imperative.  
You are managing a person's greatest financial asset and it is your responsibility to keep them informed about the development of their sales campaign.
Regular feedback and reports are a must!
Deliver Relevant Information:
There is no use over-saturating your contact with information they don't need or understand.
Put yourself in their shoes; think about what they value and leave the jargon at the office.
Rather than sending group emails or texts which largely go ignored, keep communication personalised. Get on the phone or organise a face-to-face meeting; tailor your communication to the client's individual needs and they will always feel like they are your priority.
Become a Trusted Advisor and Confidante:
Dishonesty leads to short-lived relationships. Buyers and sellers should be able to trust you and your knowledge of the area because people know when they are being manipulated. Even telling a 'little white lie' can damage your reputation, and without integrity you will never be able to cultivate the fulfilling business relationships you need to succeed.
Know Your Area:
It may sound obvious but there's more to knowing the neighbourhood then being able to name the local footy team. 91% of Australians look to move within 40 kilometres of their current address which means you must impress clients with clear guidance on how to position their property in the local market. Having in-depth knowledge of schools, demographics and infrastructure as well as upcoming developments is essential. Prospective buyers will have done their research and so should you.
Be Reliable:
If you say you will do something, do it. If you say you will be somewhere, be there.
Ultimately Always Think Long Term:
Agents often view customer service as a burden that takes precious time away from making sales. This is a big mistake. The truth is, customer service provides an opportunity to generate quality relationships and referrals. If you are memorable and go that extra mile to treat your client well, they'll have no reason to look elsewhere for the services you provide.
So why should you focus on relationships instead of leads in 2018?
Because if you get the relationships right, leads will follow.
With multiple posts written weekly, there is something for everyone.
*By submitting your email, you consent to receive marketing materials from ActivePipe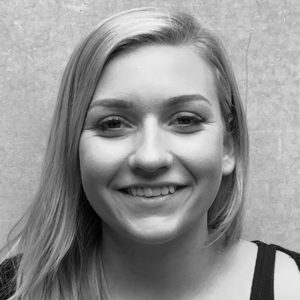 Ebany McLees
After years working the field as a real estate agent, Ebany joined the ActivePipe team as Client Success Manager. Her behind the scenes knowledge of the industry combined with a natural training ability makes her much loved by clients and colleagues alike. As ActivePipe's 'can-do' girl, Ebany is always up for a challenge and says her clients can call her any time of the day.