We're in the email marketing industry, so it's our job to stay in touch with what real estate agents are sending to their contacts.
I go through emails during idle hours, usually on the train as I commute to and from work. When I look up, others are doing the same thing; it's a train full of people completely engrossed by their handheld device. It's like being the only sober one in a room full of drunks.
As I flick through each newsletter, I am amazed by how difficult some of them are to read.
Fonts are tiny, images are stretched and formatting is a mess. If I can be bothered I sit there and consume what I can by zooming in and out on my mobile device, otherwise I bin the thing without reading two words.
The time, money and effort to design, script and send the email is therefore wasted – it's thrown in the trash without impact.
This is particularly concerning for the real estate industry because marketing properties via EDM is a massive source of buyer's attention. The more people see it, the more interested buyers it attracts. This promotes competition, creating the perfect conditions for record sales in record time. This is what the vendor wants.
If emails aren't responsive, potential is dimmed, commissions are cut and reputation is tarnished.
ActivePipe's data shows that of all the emails sent from thousands of real estate agents across Australia and New Zealand only 45.5% were opened on a desktop. That puts them in the minority with 54.5% opened on a mobile device.
Real estate clients are consuming content on the go which means emails must be responsive. This technique allows the designer to hide, stack, expand, collapse and modify content based on the size of the reader's device. It also ensures the email is optimised for touch, providing a seamless user experience.
Without coding experience, responsiveness is difficult to enforce, so employ an email marketing company to make it happen.
A poor user experience means no response, no action and ultimately no ROI.
With multiple posts written weekly, there is something for everyone.
*By submitting your email, you consent to receive marketing materials from ActivePipe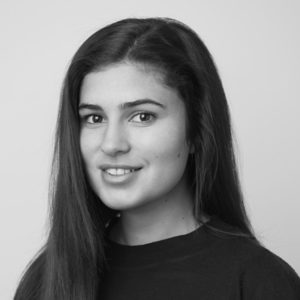 Alison Vella
Ali is an experienced copywriter with a passion for creative writing. She says writing great copy is about writing like you speak and can be found rambling at her desk like an absolute lunatic. Out of the office, Ali runs her own career and lifestyle blog and freelance writes for a number of online publications.