MAKING YOUR BRAND LOOK GOOD
With so much emphasis on brand and image building in the real estate industry, it's a shame to let down your personal brand with second rate email campaigns.
PERSONALISATION
Leading real estate agencies know the importance of direct communication to potential buyers and vendors via life cycle email marketing campaigns – and they use a platform that can steer the conversation in the right direction.
But there's more to email than just sending properties to potential buyers. You also need to send the right messages to people thinking of listing their home. By automating a life cycle campaign that includes property updates, market conditions, preparation to sell, as well as your personal sales results, you will present yourself as the right person to sell a potential vendor's home.
ActivePipe also personalises the content for buyers, so that weekly property updates for people looking for 3 bedroom houses are sent those properties as a priority, instead of sending 1 bedroom apartments.
The reporting capabilities can also provide real estate agents with insights such as who is looking at what property via your emails – so you can focus on following up warm leads.
AUTOMATED LIFE CYCLE MARKETING
The best thing about email marketing in real estate is that you have an audience that wants to hear what you have to say. By providing them with relevant content that hits readers at the right time in their buying / selling life cycle, you maintain the relationship that converts a potential client to a home owner – or a potential vendor to a new listing.
And with a platform that automates send-outs and triggers different campaign life cycles, the content remains personal and saves real estate agents (and PAs) time to focus on other areas of the business.
EMAIL MARKETING – STILL THE BEST RETURN ON INVESTMENT
As one of the cheapest and most effective means of digital marketing, email still provides the best Return On Investment, providing you with the biggest bang for your buck!
And while email marketing may be cheap – it doesn't mean it has to look cheap!
Real estate email templates need to provide easy navigation, modern, clean design and with 50% of emails read on mobile devices – it has to be mobile responsive. Ie. The email template needs to automatically resize text and images to fit a tablet screen or smart phone.
Or if your heart so desires – an extra nine holes on a Friday afternoon!
With multiple posts written weekly, there is something for everyone.
*By submitting your email, you consent to receive marketing materials from ActivePipe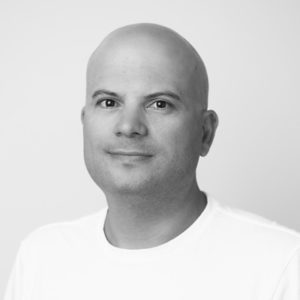 Ashley Farrugia
Ash began his career as a motor mechanic and converted an LP gas fitting business into a national franchise. He is now co-founder and CEO of ActivePipe – a marketing automation and data discovery platform for real estate. He attributes his success to taking risks, making decisions quickly and having faith in the people he employs. When he isn't busy building a global company, Ash enjoys fishing, camping and flying aeroplanes.