I was recently in London attending one of the biggest estate agency conference and awards event in the UK.
I was thrilled to attend the event and scheduled to present as part of a panel on the second day.
As I happily chatted side of the stage with two prominent CEOs and a celebrity in the UK real estate industry, the organisers positioned us at the front of the hall. We were mic'd up and ready to go when I noticed that one of my panel mates was looking progressively nervous.
As the other speakers comforted him, one of them stepped towards me and said, 'I can't help him, that feeling is infectious…..I'm sweating so hard I'm blurring my notepad!'
They looked at me in surprise when they noticed that I didn't have any notes on me. I told them that I had been paying attention to the speakers and taking notes would have distracted me from really focusing on the content.
"How on earth do you calm your nerves? I'm shitting my strides, and I've been writing all morning to distract myself!''
Even though I empathised, I couldn't help but laugh a little at the situation. I took a deep breath as our buddy with the nerves sat wiping his brow. We settled into a Q&A that ended up going really well.
So what's my point?
I've been on and off stage or auctioning for the better part of 20 years. I'm not the perfect public speaker, but I've learnt to be comfortable. I know how much nerves can be a pain point – even for some of the most confident agents that I know, so I thought I'd share with you the tricks I've picked up along the way, to help you get up in front of a crowd and wow them with your cool, calm, collectedness.
I Still Get Nervous
Nervousness is normal. It's natural and if you're not feeling it, you are not really in the game. However, to turn yourself from a sweating lump of jelly into someone who can string words together on stage, you need to get your head out of the fear and into the calm.
Zone Out to Tune In
To get into the zone, I think of three things:
Silence (yep, black space)
I smile (*not* my creepy smile)
I imagine what everyone in the ActivePipe team would be doing at that moment.
I picture my team at their desks or in the meeting room, making a coffee, on the phone or even driving home late, home or abroad. I think of the challenges that we have faced and conquered as a team and that brings me down to earth and confident to step onto the stage to represent with the right kind of energy.
This is something that any agent can channel when they need to get up and speak in front of a crowd of strangers, or even at a sales meeting. Channel all the hard work that you put into your work. You are an expert in your field and have plenty to offer those who are around you.
Practice a Mantra
My sales team has adopted the mantra 'Serve the Team First'. We live this mantra and I repeat it to myself when butterflies start flapping before a speaking event.
What is your mantra?
It might sound a little hippy-dippy but practising a daily mantra will not only improve your focus at work but is an excellent way to calm nerves when you're feeling a little shaky.
The Takeaway
There were around 1200 people in the audience at this event. When we wrapped up, my panel mates and I shook hands and some of the palms were still damp with sweat.
We all get nervous but if you accept that it's not a bad thing, remember to breathe and visualise all the goals you've kicked in your career and will kick in the future, you'll be fine. Practice your mantra, don't try to be perfect and you'll be speaking with the confidence of an auctioneer in no time.
Like What You See?
Ben is the Head of Sales ANZ at ActivePipe. To find out more about what he and the team can do to help you succeed in real estate, get in touch with us here.
For more industry expertise, become friends with us on Facebook and LinkedIn
With multiple posts written weekly, there is something for everyone.
*By submitting your email, you consent to receive marketing materials from ActivePipe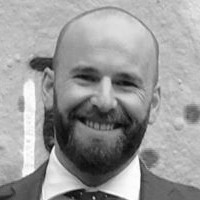 Benjamin Ling
A highly-regarded specialist in real estate technology, business development and email automation, Benjamin's talent for helping CEOs and business leaders in the real estate space achieve and exceed their targets has seen him appointed to Head of Growth at ActivePipe. An accomplished keynote speaker and enterprise consultant, Ben is a fierce advocate of education and leveraging it to help his clients reach their full potential.