I sat down with Dr Mike Messig, tech genius and ActivePipe CTO, to find out what trends we can look forward to (and what we should be wary of) in the era of proptech.
People have always tried to predict the future. In the past, predictions involved visions and crystal balls, while predictions in modern enterprise have a greater focus on modelling and forecasts.
This isn't magic.
When we're thinking about the future we're actually looking at what is happening now and what has happened in the past. When a change happens in a general direction, we call that a trend, and when we notice a trend, we ask ourselves if we can trust that this trend will stay on that trajectory.
One person who thinks a lot about trends is Dr Mike Messig, our resident tech guru and industry oracle. In a recent trip abroad I caught up with Doc Mike. He told me about a few things he sees becoming big things in the next few years, and why he'd put money on them.
What is Proptech?
Proptech is technology for people in the property industry.
A smartphone isn't proptech.
Proptech is the smartphone app that lets agents and brokers manage their properties on the move.
Every industry has exploded or been flipped on its head by changes to technology. Proptech is the wave that is washing over real estate and will make the market of the future almost unrecognisable to the market of today.
Why Marketing Automation is a Game-Changer
In the past, marketing campaigns required a lot of leg work. Brands put themselves in front of customers with expensive ads in local papers, or with time consuming letterbox drops.
"We're seeing a lot more people explore marketing automation, and that number is only growing," Doc Mike says. "People invest money on marketing automation because they can count on good returns."
When marketing is automated it is much easier to personalise. It's the modern equivalent of putting brochures into personalised envelopes but it's about a billion times quicker and way cheaper.
With the way things are going brochures will be extinct pretty soon.
"Imagine trying to explain what a brochure is to a kid in the future," Doc Mike laughs, "they'd think you're nuts."
Can Proptech Fix Problems with Proptech?
The funny thing about technology is that it often introduces a new problem in the process of solving another problem. What's the solution?
"More technology!"
At least according to Mike.
A good example from real estate is the agent publicity dilemma. As email started to dominate as a way for people to communicate, agents had to choose between managing their digital presence and important time making deals out in the field.
There was no way to solve the problem by reverting back to the good ol' days, so proptech introduced a clever solution.
Make your digital comms send themselves!
When email first arrived it made global communication lightning fast. Improvements let us do cool stuff like smart sends, where a digital campaign waits for a customer to do something before targeting them with a personalised message.
This is all possible thanks to things like machine learning which is going to make everyone's life easier.
Can Someone Please Explain Machine Learning and Neural Networks in Plain English? 
Doc Mike says that machine learning and neural networks are ways of making computers train themselves and to perform better over time.
According to Mike the trend towards machine learning and neural networks is "through the roof", especially with big guns like Google, Facebook and Amazon throwing billions of dollars into this kind of technology.
What does this mean in terms of proptech?
Machine learning and neural networks help build technology that addresses the needs of your database, such as software that can predict how contacts will act before a contact has even approached an agent for enquiry.
"Agents who use these technologies will uncover leads that they don't know are there," Mike says.
"With digital methods you find out how people will act before they know themselves. This gives anyone a clear advantage over competitors and helps grab commissions that can be worth tens of thousands."
List Buying is on the Way Out
For a long time, list buying has been a normal practice for agents. It has often been seen as a way to get in touch with a lot of people quickly, but that practice of list buying will probably not be around much longer.
"We see list buying a lot in the US," Mike says. "This is funny because in most other respects the US is way ahead but in terms of list buying, they often trail behind."
Mike explains that bulk sending to bought lists is a quick way to get blacklisted. People think list buying can put you in front of a lot of people quickly, but the reality is that it can lock you out of conversations with people forever.
This is why people say that a trend away from list buying is a trend towards forming and nurturing relationships.
"I feel like I'm hearing the term 'customer for life' a lot more than I used to," Mike realises. "There is definitely something to that."
What does this mean for those lists you bought?
Don't be frustrated that you've spent money on lists in the past. Just be grateful that, if you're smart, you won't be spending money on lists in the future.
What is the best approach to Technology?
When we think about trends, often we think about fads. We imagine that a trend is just something that comes and goes. This is not necessarily the case. A trend is a direction, that we assess by judging the past and the present to predict the future.
Often technology changes so quickly that it's hard to determine the difference between trends and fads. Mike says that we should watch the people around us to figure out what's coming next.
We also need to be bold.
The most successful people and brands in the future will be those who are open minded and prepare for challenges and opportunities that come out of nowhere.
That's a trend you can bet on.
With multiple posts written weekly, there is something for everyone.
*By submitting your email, you consent to receive marketing materials from ActivePipe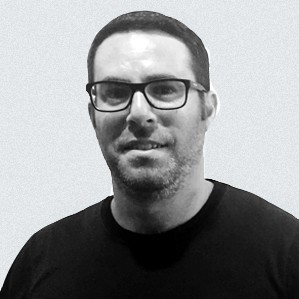 Mike Feller
Mike started his career playing soccer for the US National Team. This athletic background fuels his competitive spirit and motivated him to go back to school, get his MBA and take on the business world. Mike has worked in high level leadership roles across tech, startup and consumer products and loves being involved in the early stages of a business' development.