The media will tell you that 2017 was the year of bitcoin but we are still in the early adopter stage of cryptocurrencies.
I'm sure someone in your office has boasted about their quick fortune; about making a years worth of commissions faster than you can say "going, going, gone!"
No-one in 2016 saw a 13-fold increase in the price of bitcoin coming and I suppose that's the fun of these predictions.
My colleagues have been picking my brain about what the tech gods will bring us this year and whilst I can't guarantee anything, I have a pretty good idea that machine learning, blockchain and home automation are on the cards for 2018.
Let's take a closer look at these innovations and what they mean for real-estate:
Blockchain:
Blockchain is the digital ledger on which cryptocurrency transactions such as bitcoin are chronologically recorded and smart contracts are used.
Towards the end of 2017, we saw a huge spike in interest for blockchain technologies and a couple of properties in Australia went to market accepting Bitcoin as payment.
I see this playing a big role in real estate's evolution.
Smart contracts enable assets to be tokenised and traded. The benefit of this is that buyers and sellers can enter into an agreement where assets won't be released until they are validated and verified on the blockchain.
It also means that potential buyers can enter the market through fractional ownership. With this method, several parties buy-in together, lowering upfront costs, which results in better housing accessibility and more players on the field.
Home Automation:
When advising sellers to stage their home I'm sure all of you have talked about a fresh lick of paint and a couple of new cushions for the couch but how many of you have considered asking them to invest in a home automation system?
In 2018, we are seeing the peak of the Internet of Things, where more than ever, devices, white goods and homes are being connected to the Internet. Not only are we seeing the ability to remotely control these, but we are leveraging the power of the internet to make them truly "smart".
Brands like Samsung are releasing fridges with the ability to broadcast the inside of the fridge and order groceries for you and this is just the beginning.
AI/Machine Learning:
By now, it's clear that AI is less the stuff of sci-fi nightmares and more a modern tool we can use in our daily lives.
Artificial intelligence is everywhere. It suggests TV shows for you to watch on Netflix, it protects you from credit card fraud online and it tags you in photos on Facebook.
But what does this mean for agents?
When machine learning algorithms are applied to real estate data, they are able to predict intent earlier in the real estate lifecycle. This means useless raw data can be contextualised so that agents have the information they need to target contacts with the right properties and cement quality relationships.
Chatbots will automate tedious and time consuming processes so agents can get on with more important things. Questions such as: "are any homes open for inspection in Glen Iris this week?" don't require a human answer, so technology can respond to these enquiries for you.
So what's in the works at ActivePipe?
We are always working on our algorithms to help identify potential sellers before they reveal themselves to the market. Whilst we are already pretty damn good at identifying your contact's real estate intentions, our aim is to get them to you even faster by implementing improved machine learning technologies.  
We're also looking at integrating your blogs into our email builder so that you can position yourself as a thought leader and share your property expertise with the local market. Adding SMS functionality means you can communicate with your database on an additional channel.
We've noticed that some people like to check their emails on the way home from work while others do it first thing in the morning. Our personalised scheduling function will know each contact's movements and time email-sends for maximum open and click rates.
Finally, since we already know the content of your communications and how your contacts engage with them, we will develop an automated audience builder to curate contact lists based on the audience and their collective needs.
We will keep you updated as each new feature is released so tune into PipeLine fortnightly!
With multiple posts written weekly, there is something for everyone.
*By submitting your email, you consent to receive marketing materials from ActivePipe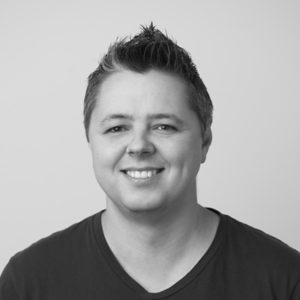 Michael Messig
Our Chief Technology Officer Mike knows more coding languages than he can count on two hands. With over a decades experience building scalable web applications and a raging passion for all things tech, Mike is our go to guy for technical direction.