In a world driven by fake news, social media and an unrelenting 24-hour internet cycle, it's not surprising that consumers have pushed back and demanded something more authentic from business.
The age-old saying, "the customer is always right", has led marketing teams around the world to search for a more personable story that resonates with heart.
Some get it right. Dove is a great example of a corporation that's replaced "corporate" with "human" and made millions of dollars telling women that they're beautiful, no matter what their perceived flaws are.
Adversely, we see those who get it really, really wrong. You might have heard about the recent Pepsi debacle where millionaire reality star Kendall Jenner fronted a tone-deaf campaign that tried to connect Pepsi with the longstanding racial equality movement. The ad was subsequently pulled and Pepsi had to apologise for their distaste.  
So how can those in real estate cultivate their authenticity and let their personality shine through in a way that isn't cringe-worthy or tired?
Identify your core values
The key is to work out your 'why'. Research shows that 'why' driven communications are the strongest and longest lasting. Your 'why' comes from working out your purpose and why you're driven to do what you do everyday. If you need some inspiration, check out our blog on why it's so important to build your brand story.
Engage with your customers
Once you've determined your core values, it's time to find a fresh way to communicate with your customers. In real estate this means not being afraid to show your flaws! Why not use the Facebook live stream feature as a means of publicising your latest OFI success. Leave the bloopers in! Have a laugh at yourself! Consumers really appreciate this and will feel like they can connect with you on an authentic level.
Show the moments that happen behind the scenes. Maybe it's a co-worker's birthday, so you get a cake and get the office to sing "Happy Birthday!" Don't miss out on this opportunity to show your softer side and let your local community into your little family.
Drop the jargon
Quit throwing around complex real estate terms that the everyday person won't understand. This will only alienate potential customers because they will feel intimidated and are therefore less likely to ask for your help. Instead, make an effort to explain things clearly and simplify the often daunting process for them. Using inclusive language is ideal for social media as it helps people feel like they're part of your family. For example, "Thank you to our friends in Smithville. We love being part of your community".
Explaining the problem you set out to solve
Every business exists to solve a problem. In real estate, you are working hard to help people find the right home at the right price. To discover the core of your business' authenticity, you need to very clearly define the problem you set out to solve and outline how you do it. Are you a high-end brand dealing with luxury properties or do you specialise in helping families on a tight budget find a nook to call their own. Case studies are a great way to demonstrate your success without tooting your own horn.
Get Excited
Show your passion for real estate in everything you do. Whether that's having a warm smile when you welcome someone into an open home, getting involved at the local footy club or sharing real estate tips and tricks with your followers, if you believe in what you do, people will want to work with you!
With multiple posts written weekly, there is something for everyone.
*By submitting your email, you consent to receive marketing materials from ActivePipe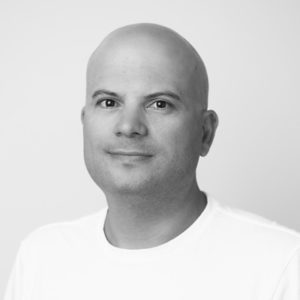 Ashley Farrugia
Ash began his career as a motor mechanic and converted an LP gas fitting business into a national franchise. He is now co-founder and CEO of ActivePipe – a marketing automation and data discovery platform for real estate. He attributes his success to taking risks, making decisions quickly and having faith in the people he employs. When he isn't busy building a global company, Ash enjoys fishing, camping and flying aeroplanes.