Whenever we ask our clients what they love about our platform, it's always the intel; they love the automation and the high level reporting it provides.
Those features are awesome but they're also automatic. Every office on ActivePipe knows they exist and every single one of them is using it.
The property report provides a point of difference. It's a polished document with an image of a property and a table that clearly identifies the number of emails sent featuring it. It also includes the number of times it was viewed and how many clicks it prompted from potential buyers. This indicates the level of interest a database has in a particular property; it adds context to digital marketing.
As you can see from the video, creating a property report only takes seconds to do.
You go to the "property" tab on the left hand side of your screen. You type in the property's address, select the dates you want to include and click "generate report".
The finished document then appears. You either print this from your device or you send it directly to a vendor via email.
It's simple.
With ActivePipe, the owner of 24 Bourke Street knows his 3-bedroom home has been sent in 12,392 emails. He knows it was viewed by 1,540 people and he knows it was clicked on a total of 110 times.
There was not an active buyer in the area that didn't know his property was for sale.
Presuming Ben contacted those people, he did all he could and the vendor cannot blame him for a selling price lower than expected.
Impressed by that?
Wait for this.
Let's say Ben sells 24 Bourke Street and two weeks later, he receives an appraisal request for another 3-bedroom home just around the corner.
Do you remember how many unique clicks Ben's listing had? 76.
That means there are still over 70 motivated buyers in the market looking for a three bedroom home in Glen Iris. They are looking for a property just like the one Ben is about to appraise.
He can print this report and go to the appraisal with it firmly in his hand.
He can place it in front of the potential vendor and say "Mr Smith I have 75 contacts looking for a three bedroom home in your area. They have pre-approved finances and are ready to buy. All they need is my phone call. Give me the written authority to show them through and we can start negotiating before the weekend begins"
As you can see, generating reports means generating credibility. It means you can prove your efforts, back up your selling power and establish your brand as one that is both forward thinking and digitally engaged.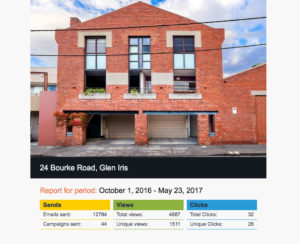 With multiple posts written weekly, there is something for everyone.
*By submitting your email, you consent to receive marketing materials from ActivePipe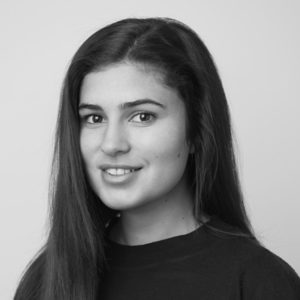 Alison Vella
Ali is an experienced copywriter with a passion for creative writing. She says writing great copy is about writing like you speak and can be found rambling at her desk like an absolute lunatic. Out of the office, Ali runs her own career and lifestyle blog and freelance writes for a number of online publications.