In real estate it's not who you know, it's who knows you and having a strong personal brand is the number one way to win business. Creating a personal brand is about sculpting what potential vendors and clients think and say about you when you are not in the room.
It's about creating a favourable perception of who you are and what you have to offer so a person can trust  and recommend you.
As you drive around the suburbs and look at 'For Sale' signs today, ask yourself if any of those homeowners automatically thought of you when they went to list their property.
In the Australian market around 7% of homeowners move each year so if your farm area is 1000 homes there is at least one listing opportunity in your area every week. If your brand is out there and working for you, you will have a much higher chance of getting in the door before the competition.
Here are some ways to build and express your personal brand.
Know your audience and your market
The best agents specialise in an area, everyone should have a speciality zone or farm area or a patch that they know inside and out. They need to study the properties in it, and get to know the people and their needs.
Who is your audience? Are they first home buyers, investors or retirees?  
If you know who they are and what they're interested in, you can provide content that is relevant to them, helping them recognise you as someone who understands them.
Knowing the community you operate in will determine your key messages and forecast their effectiveness.
Identify what makes you different
Your brand must define your unique value proposition. What can you offer your contacts that no one else can?
Are you the "fast sale specialist" or the "auction guru" maybe you are the new kid on the block, filled with enthusiasm to get your clients the best results  – equally you might be the "most experienced team on the lake".
This is a promise you must deliver so make sure it's a genuine reflection of your best self.
Hire a designer and a photographer
First impressions are extremely important, especially when you are building a brand.
Hire a professional to build your library of images and brand collateral so your first impressions are as sharp as they can be. You don't want your first impression to be second best.
This person will visually and creatively bring your unique value proposition to life with logos, graphics, photos, business cards and other collateral you can use in your future marketing.
Start creating your online presence
Use your designer's products to create a domain that represents your unique value proposition. Keep the messaging, look and feel consistent across all platforms including your social media sites so that you are instantly recognisable both online and in the real world.
The most important thing to have here is testimonial and people who will vouch for your skills. That acts as social proof of your ethic and enhances your credibility.
Get Social
The emerging millennial market is the first entire audience of buyers to have grown up on social media.
More and more of this market will be making their decisions based purely on your social media profile so keep them up to date with your latest sales, advice and community activity, ensuring you focus on their benefit rather than your own.
You may have to listen to your social media channels for incoming opportunity, respond to Facebook messages and write tweets with less than 140 characters. While you cannot learn all these things overnight, the effort to learn is an investment in your future as it helps build your reputation, confirm relationships and stand out in a crowded market.
You will forever be the essence of your brand so make sure it's a true reflection of what you bring to the table.

With multiple posts written weekly, there is something for everyone.
*By submitting your email, you consent to receive marketing materials from ActivePipe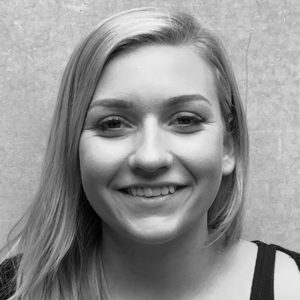 Ebany McLees
After years working the field as a real estate agent, Ebany joined the ActivePipe team as Client Success Manager. Her behind the scenes knowledge of the industry combined with a natural training ability makes her much loved by clients and colleagues alike. As ActivePipe's 'can-do' girl, Ebany is always up for a challenge and says her clients can call her any time of the day.