Finding it hard to get into gear?
We know how challenging the first couple of weeks back in the office can be so we've compiled some tips on how to use ActivePipe to see what your contacts have been up to over the break.
These will help you get into the swing of things and give you a better feel for the market in 2018.
TIP #1
Some of your contacts have been highly active, checking out your properties and contemplating a move in the new year. You'll find these people in the "High Value" and "Up and Coming" sections of your dashboard. The fact they've been looking over the Christmas break means they're motivated, so now's a great time to check out what properties they've been interacting with and snatch some early opportunities.  
TIP #2
Your clients may have been making real estate plans over the new year and left you out of the loop. ActivePipe has been keeping in touch with their intentions and listing them in the "Profile Updates" section of your dashboard. Whether it be upsizing, downsizing, investing or buying their first home, it's important to know your contact's next move so you can stay one step ahead of them and your competition.
TIP #3
Login. Instead of relying on your weekly ActivePipe report, dig into the analytics and use the data to get a better understanding of what your contact is looking for. Remember, you are just one agent amongst hundreds but utilising ActivePipe's insight will give you the leg up you need to impress vendors and secure listings.
With multiple posts written weekly, there is something for everyone.
*By submitting your email, you consent to receive marketing materials from ActivePipe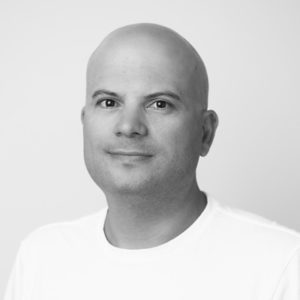 Ashley Farrugia
Ash began his career as a motor mechanic and converted an LP gas fitting business into a national franchise. He is now co-founder and CEO of ActivePipe – a marketing automation and data discovery platform for real estate. He attributes his success to taking risks, making decisions quickly and having faith in the people he employs. When he isn't busy building a global company, Ash enjoys fishing, camping and flying aeroplanes.