As a real estate agent, you are constantly meeting people. With your Open-For-Inspections, it's easy to make more than 100 new contacts each week.
Trying to manage all of those contacts and maintain a meaningful conversation is a huge challenge.
At those OFIs, how can you separate those that are serious about buying and those that just want to see their neighbour's decor? And then, how do you know who is trying to determine the value of their nearby property because they are thinking of selling?
Everyone of these contacts could be immensely valuable.
The trick is, how do you focus on clients that deserve your valuable time?
The solution is an email marketing platform that allows you to engage with your new contacts in a meaningful and positive manner. It's impossible to get a detailed profile of everyone attending an OFI, but an interactive email marketing campaign can help.
Using ActivePipe, agents can send a welcome message to everyone of those 100 new contacts from their personal email address, in an agency branded email template.
In the process, the interaction with the welcome message allows you determine whether the receiver is a buyer (clicking on properties), a seller (clicking on 'value my property' links) or both.
The software allows you to see who is looking at specific properties.
With this knowledge, it's possible to focus your personal calls and visits on serious buyers and sellers – instead of wasting time on tyre kickers.
You can also rest easy with the knowledge that your other new contacts (who may not be looking to buy or sell immediately) are receiving personalised and regular communications from you, regarding new listings, sales results and real estate news.
These emails (from your email address) keep you front of mind for when they are ready to enter the market.
ActivePipe provides the tools to maximise every contact, and focus your short terms resources and energy on your clients that are displaying a genuine and immediate interest in the market.
With multiple posts written weekly, there is something for everyone.
*By submitting your email, you consent to receive marketing materials from ActivePipe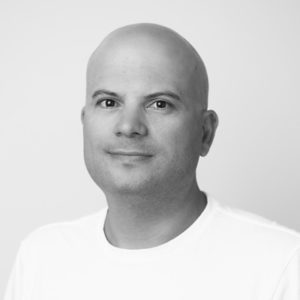 Ashley Farrugia
Ash began his career as a motor mechanic and converted an LP gas fitting business into a national franchise. He is now co-founder and CEO of ActivePipe – a marketing automation and data discovery platform for real estate. He attributes his success to taking risks, making decisions quickly and having faith in the people he employs. When he isn't busy building a global company, Ash enjoys fishing, camping and flying aeroplanes.