I've spent the past 15 years working with startups.
There's nothing quite like the feeling of coming up with an incredible idea that no-one has thought of before.You have this huge roadmap with hundreds of intricate details and dozens of features mapped out, and you just can't wait to get it on the market.  
Then it comes time to turn that big idea into a reality.
This is when potholes appear in your perfectly tarmacked road. Team members leave, money is tight and the technology you need hasn't been developed yet. All of a sudden you realise there is no way you can have a perfectly polished product out in a couple of months.
As someone who has been down this path before, I know how discouraging it can be but I also know a way you can get past this. A way to get your product to market, in the shortest possible time.
This version might not be as advanced as you originally planned but it will help by giving you valuable insight into what your consumers really want.
If I've learnt anything over the years, it's that the final product never turns out quite like you expected it to. You assume you know what the marketplace wants but inevitably it's the person using the product that will shape it's evolution.
From marketing to development, that's why we live and breath MVP in this office.
So what is MVP?
MVP stands for Minimum Viable Product and involves releasing a version of an app or website with sufficient features to satisfy early adopters before it's final form. It will gauge audience reception and allow their feedback so you can develop a final product that satisfies all their needs.
How do you put MVP in place?
Begin by identifying the most important features of your product. To do this you need to understand your target audience so that you can define priorities and know which features to implement first.
These tend to be the simpler tasks that actively solve the consumer's core problem. The most important thing is that the MVP is compelling enough to convince your public to buy-in. If you've got money in the bank, you've got resources to allocate towards improvements.
As you begin adding in new features, you will find that you are solving your problems naturally and coming up with concepts and new angles you didn't think about when you started this journey.
That's the beauty of using your customers as active participants in your product's evolution. They'll add just as much value to your business as you do to theirs.
The basic principles of MVP permeate through every department at ActivePipe. We use Agile Methodologies and a lean start-up model to ensure we are flexible and have the ability to pivot when new opportunities arise.  
What benefits have we seen so far?
Product Goes to Market Quickly
There is no use sitting on an idea waiting for the next bozo to come along and pitch it before you do. It will completely ruin your plan before it even gets off the ground.
Going to market with an MVP product quickly establishes your authority in the space and will test if there is any demand before you put all your energy into a potential dud.
It also allows you to gather and enhance your user-base so you have paying customers helping to build your revenue stream and finance further development.
Implementation costs are reduced
Starting with a simple product reduces the cost of staff and will ease some of the financial pressure more traditional businesses face from monstrous upfront fees.
If you reduce the likelihood of making a mistake by taking your time to implement features, you'll save money from not having to backtrack and fix those misguided ideas later on.
Valuable insight is gained
This is arguably the most beneficial aspect of going to market with an MVP. You are able to create a feedback loop that helps foster development. You work directly with your clients and analyse their behaviour and preferences, allowing you to test key hypotheses and gather user information.
Remember
Just as you thought you wanted to be an astronaut when were a space obsessed eight-year-old, where you start your journey is not necessarily where you should finish it. Validating a product idea in the real world is crucial to its success and there's no use haphazardly wasting your resources building a product that hasn't been tested.
With multiple posts written weekly, there is something for everyone.
*By submitting your email, you consent to receive marketing materials from ActivePipe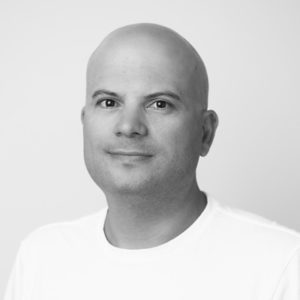 Ashley Farrugia
Ash began his career as a motor mechanic and converted an LP gas fitting business into a national franchise. He is now co-founder and CEO of ActivePipe – a marketing automation and data discovery platform for real estate. He attributes his success to taking risks, making decisions quickly and having faith in the people he employs. When he isn't busy building a global company, Ash enjoys fishing, camping and flying aeroplanes.