The importance of building a pipeline of prospective sellers cannot be overstated. If you build a solid relationship with your future business, you will never take a low-commission listing or struggle to sell vendor-paid advertising.
However, if you do end up in a shootout with other agents competing for the business, you best be packing the biggest guns.
What is a shoot out?
If you're at an open house and you meet a lovely couple who are looking to sell, chances are they have already met five other agents and told them the exact same thing. This means you are all coming in hot with guns out, shooting in the air to get their attention. There will be commission debates, advertising struggles and even pressure on the length of your agreement to sell – all of which you want to avoid.
Humans are geared to go with whatever seems like the best value at the time, and for agents that is bad news because it often means "cheap".
How can you leverage ActivePipe to impress the vendors, win the business and remain the last agent standing?
Easy.
Pull out an ipad with the details of your ActivePipe dashboard.
Show your couple all the buyers who are registered in your database and are actively looking at property. You can say, "here is a list of people who are ready to look and hot to buy. We need them to see your house first".
Show your couple who the best buyers for their home are, how long they've been looking and if they've missed out on any recent properties.
It's all in there, all you have to do is display your ActivePipe dashboard as part of your listing presentation. Don't be afraid to dig deep and explore the potential best buyers for your couple's property.
Other agents can talk the talk but if they don't bring their database A-game they will come second to an agent who does.
Visibility over the best buyers in the market is invaluable and with ActivePipe, your listing appointments can improve immeasurably. You will secure listings with full commission even with the pressure of competition.
With multiple posts written weekly, there is something for everyone.
*By submitting your email, you consent to receive marketing materials from ActivePipe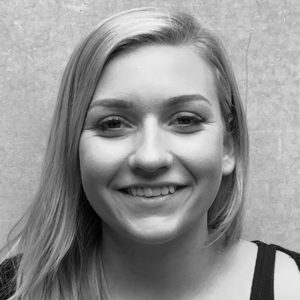 Ebany McLees
After years working the field as a real estate agent, Ebany joined the ActivePipe team as Client Success Manager. Her behind the scenes knowledge of the industry combined with a natural training ability makes her much loved by clients and colleagues alike. As ActivePipe's 'can-do' girl, Ebany is always up for a challenge and says her clients can call her any time of the day.