While it's easy to be most concerned with the present and trying to gain new listings for the immediate future, it's also worth thinking about winning new listings three, five or ten years down the track.
It's very easy to put this type of strategy on the backburner because there are more pressing matters for your real estate business, but running a life cycle marketing campaign to keep in touch with future vendors can pay off in two ways.
Here's what you can do to win future listings.
Life Cycle Marketing
A term like life cycle marketing might sound complex but it's really a simple method of staying in touch with your clients.
A series of emails with reminders and relevant messaging can act like a note slipped under the door or a yellow sticky note placed on a colleague's computer. It's really a gentle reminder to keep the person thinking of you, so when the time comes sell, you are the front-of-mind agent they will turn to.
Relevant Content
It's obviously important that the content of your life cycle marketing emails is relevant to the reader. This means you should be writing emails that are geared towards potential vendors who will be looking to sell in the future.
So what information do these type of readers want to receive?
First of all, locals want to know the value of their property, regardless of if they're thinking of selling or not. Homeowners find comfort knowing they have made a capital gain on their property, as it is reassuring that they will make a profit if they ever want to sell in the future.
One way of doing this is to provide local auction and sales results.
This allows clients to guesstimate the value of their property and may just entice them to think about selling.
Recommendations of adding attractive renovations to add value to a property can also be good content to provide. Along with this, you can also be helpful by recommending local contractors, carpenters and plumbers that you know and trust. In turn, these businesses are likely to return the favour.
Provide Useful Tips and Reccommendations
As a real estate agent, you are a veritable encyclopeadia of local knowledge. Local residents are only too happy to hear your valuable advice on carpenters, electricians and plumbers they can trust.
It's also a good opportunity to add a section at the bottom of an email to make mention of local fairs, school fetes and other community events.
In many cases, real estate agents are sponsors of these events so it's a good way show your community spirit, socialise and gives you opportunity for a soft sell if you bump into one of your clients.
Local Auctions and For-sale Properties
Obviously, news of local auctions can also be of interest, but some agents forget that people who aren't actively in the market might not know when austions are on.
This is when their trusty agent comes to the rescue.
Let your future vendors know that they can pop around the corner to watch your local auctions. When they turn up they will see you in action, bringing the hammer down and selling to the highest bidder.
Creating Networks
By keeping in touch and saying hello to these clients with these sorts of email communications, it's easy to see how you can stay front of mind. You also can't forget the second way that this sort of life cycle marketing can pay off.
These potential clients have friends and family members who are also looking at listing. When it comes to recommendations, your professional communications strategy is ultimately a reflection on how you conduct yourself and your business. These strategies for building long-term relationships have a domino effect which spread out to the community and might pay off sooner than you think.
These are just a few ideas of how to keep in touch with potential vendors of the future. And while there is a lot to think about, you luckily have have plenty to time to consider how you will tap into the valuable leads of the future!
With multiple posts written weekly, there is something for everyone.
*By submitting your email, you consent to receive marketing materials from ActivePipe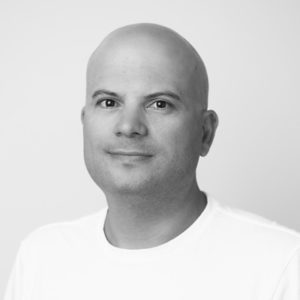 Ashley Farrugia
Ash began his career as a motor mechanic and converted an LP gas fitting business into a national franchise. He is now co-founder and CEO of ActivePipe – a marketing automation and data discovery platform for real estate. He attributes his success to taking risks, making decisions quickly and having faith in the people he employs. When he isn't busy building a global company, Ash enjoys fishing, camping and flying aeroplanes.