My most important job as ActivePipe's CTO is to nurture and support my developers.
As a company, we attract some of the best and brightest in the business and I feel so lucky to have such hard working talent around me each day. As such, it gives me great pleasure when I see my team pursuing innovation outside of their ActivePipe duties.
Jesse Duffield is a fine example of the huge impact ActivePipe developers are making in the competitive land of coding. He's just been crowned the 'Number One Trending Developer of the Week' for his latest application LazyGit, which has quickly catapulted him to cult status amongst his peers.
I sat him down to talk about his new creation, sudden notoriety and the ways creativity and innovation collide to build the perfect product.
This is one impressive side project!
What is LazyGit and why did you create it?
Jesse: Pretty much every developer in the world uses a tool called Git. Without getting too technical, Git is a tool that helps a distributed team of developers all contribute to the same codebase simultaneously. Developers get frustrated because they have to type long commands directly into it and for the small amounts of work they have to do each day, they end up wasting too much time on a tool that was supposed to make their work easier.
LazyGit works by letting you do all these long commands in a click of a button and showing you at a glance what other developers have been up to in the code. This means you can spend less time struggling with the command-line and more time doing fun development stuff. It wraps everything up in a nice user experience. It's very intuitive.
The app went viral almost instantly. How did this happen?
Jesse: I posted it to GitHub, which is a place where any open source project gets pushed to and anyone can come and look at the code and download or contribute to it. Then they can rate it with a little star at the top. I believe they determine what's trending by how quickly the number of stars go up. I believe I was named top trending developer based on profile views and how many people are interacting with me and checking me and my projects out.
So how many people do you think are using it at the moment?
Jesse: Quite a few. There's been over 6000 people who've starred it and I've had 64,000 views on my page.
What's the process that you go through when designing a product?
Jesse: I start off really, really simply. LazyGit began with a very basic list of commands you could do. I started off small, just playing around with things on the weekend. I didn't want to reinvent the wheel, I just hated using Git and decided to start building this tool and typing out code bit by bit until I had an MVP product. When the app exploded, the game changed completely. All of a sudden I had to be responding to issues and reviewing features that other people wanted to add as well as changing things to make LazyGit more accessible cross-platform.
So, what happens next?
Jesse: I'm not worried about money right now, I think it's better to focus on making it a good product that people want to use and then later on, I can look at the money side of things and maybe I can pad it out or someone will buy it, who knows. I'm more stoked that it's given me an online audience, so anything else that I want to do in the future will gain traction more easily. So what happens now? I'm not sure. Because it's an open sourced project, anyone can contribute and I have the final say over what goes into the product. I've hardly had any sleep these last weeks because I'll have people I don't even know sending me messages saying 'hey, I've created a new feature for LazyGit that will help other people download it'. It's crazy but very fun.
I've got other projects in the works but I think this is going to be the big guy, potentially for the rest of my life. I'll probably never get another LazyGit, so I'm working very hard to set it up correctly from the beginning.
I just want LazyGit to be the best that it can be!
With multiple posts written weekly, there is something for everyone.
*By submitting your email, you consent to receive marketing materials from ActivePipe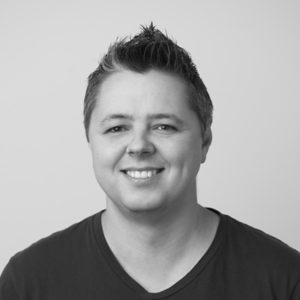 Michael Messig
Our Chief Technology Officer Mike knows more coding languages than he can count on two hands. With over a decades experience building scalable web applications and a raging passion for all things tech, Mike is our go to guy for technical direction.