It's a sad reality but a business that fails to embrace technology fails at business.
They become the Taxi's and the Kodak's of the world; crushed by the unmatched efficiency of digital integration.
I've worked alongside the real-estate industry for many years now. I have met some of the best in the business; people who are passionate, persuasive and thorough; who work damn hard to touch-base with their clients and who see honest results from their efforts.
But what if those values could triple.
These realtors waste so much time completing admin tasks manually. They manage copious amounts of paperwork; make thousands of phone calls and write millions of emails. They attempt to update their CRM system but its haphazard and leads are often contacted ad hoc.
This becomes a problem when audiences expect consistency. They want to be addressed as individuals; to receive personalised communication and informed service; to interact with business that proves to be valuable to them.
They don't want spam. Cluttering their inbox with irrelevant information will drive them to unsubscribe from your mail list, putting your office in a place no business wants to be; a place where your messages are no longer heard.
The solution is sending an email you would look forward to receiving yourself. It's tailoring content to your client's unique property interests; to the number of bedrooms they are looking for, to the location they have shown interest in and to the price-range they have indicated they can afford. This means your communication will always be valuable.
To do that you need to get to know them and there are systems in place to help you do it.
Adopting technology isn't about replacing personal interaction; it's about having the time and the information to enhance it; to make it more informed, meaningful and interactive.
This innovation nurtures relationships with your clients without you having to do a thing!
With multiple posts written weekly, there is something for everyone.
*By submitting your email, you consent to receive marketing materials from ActivePipe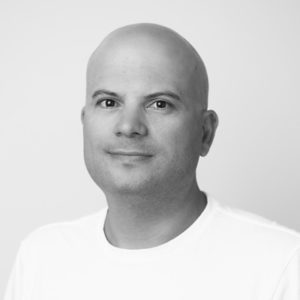 Ashley Farrugia
Ash began his career as a motor mechanic and converted an LP gas fitting business into a national franchise. He is now co-founder and CEO of ActivePipe – a marketing automation and data discovery platform for real estate. He attributes his success to taking risks, making decisions quickly and having faith in the people he employs. When he isn't busy building a global company, Ash enjoys fishing, camping and flying aeroplanes.