Email Service Providers recognise abandoned email addresses on your database and when you continue to send emails to these addresses, you get a cross against your name, damaging your reputation. ESPs even use these inactive email addresses as 'spam traps' to detect spam activity. The result is the ESP will consider your emails as spam and won't deliver them. And that's not good.
So the best thing to do is clean your database. Scrub it. Wash it. Get it shining.
So what does cleaning your database achieve?
Cleaning your database is like pruning a rose bush. Think of it as tough love that produces a better result. By running your database through our cleaner, we can get rid of the dead wood – those email accounts that are no longer active.
The result will mean fewer crosses and more ticks for your domain name, so ESPs will happily deliver your emails.
There are also other improvements that come with a clean database:
Increased open rates
More accurate performance figures
Faster blasts
How does it work?
During cleaning, each email address is given a grade – A for an active address, D for an indeterminate addresses and a big fat F for undeliverable email addresses.
Addresses that score an F are immediately deleted. Addresses that receive a D rating are sent re-engagement emails. After 30 days, addresses that fail to re-engage are deleted, while those that respond move to an A rating.
We recently cleaned a client's list with 450,000 subscribers.
We were able to scrub more than 160,000 inactive email addresses. Just think of the damage these emails were doing to the domain name, with a third of the list being inactive.
So remember: It's not the size of your list– it's what you do with it that counts.
If you're worried about the hygiene of your database – have a chat with a team member at ActivePipe and we can help you ditch the dirt for your next email campaign.
With multiple posts written weekly, there is something for everyone.
*By submitting your email, you consent to receive marketing materials from ActivePipe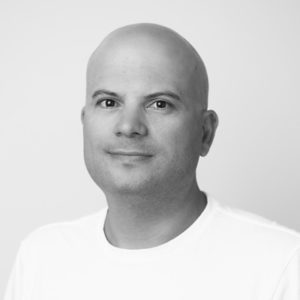 Ashley Farrugia
Ash began his career as a motor mechanic and converted an LP gas fitting business into a national franchise. He is now co-founder and CEO of ActivePipe – a marketing automation and data discovery platform for real estate. He attributes his success to taking risks, making decisions quickly and having faith in the people he employs. When he isn't busy building a global company, Ash enjoys fishing, camping and flying aeroplanes.