Do you remember watching the Jetsons as a kid?
Who could forget seeing the futuristic family take off in their flying car? Or Rosie the robotic maid happily doing the chores whilst George clones himself so he doesn't have to go to work.
It's 2018 and hilariously, many of the predictions from the early 1960's favourite have come true. Just like The Jetsons, our homes are becoming increasingly automated and computers have well and truly embedded themselves in previously inanimate objects, making our lives more safe, entertaining and easy.
It's known as the Internet of Things and even if you haven't heard the term before, there's no doubt that you have at least one object in your life that is turning your home 'smart'.
The IoT is a network of internet enabled devices that talk to each other. They help us track and manage our everyday activities meaning we can lead more efficient and convenient lives.
At ActivePipe, it's our job and our passion to stay one step ahead in real estate technology. It was with great excitement that we recently attended "The Connected Home", a Real Big Things event, held by Hardhat Digital. At the event, a variety of experts spoke on the topic of IoT, imagining the future and how it will shape our everyday lives.
They spoke about beds that automatically change temperature and even toilets that analyse vitamin deficiencies in your morning tinkle. These ideas may seem whacky now but in a few years they will be commonplace.
So what does this mean for real estate?
It means that to survive in the industry, agents need to keep up with changing trends and educate themselves on what's coming next.
Renters and buyers will begin to expect that a home is fitted out with smart technology and that agents know how these devices work, particularly in high-end real estate.
Knowing that this demand exists will help you advise vendors on how to style their home for sale. No longer will new linen sets and a throw rug be enough to impress buyers. You're better off installing an intuitive security system or an automated home helper that turns on the sprinklers and closes the blinds with the click of a button.
This may sound like a major expense when combined with marketing fees and moving costs but you'd be amazed at how often this gets buyers over the line. Case studies have shown that houses fitted with smart technology get far more buyer attention online and sell for higher prices as a result.
The future is nothing to be scared of. As an agent you should be excited about these developments because eventually they're going to make your life easier too.
For example, in the US they are already trialling devices called 'beacons'. These products stick to the outside of a home that's for sale and send information on OFI times and agent contact details to anyone in the area.
Imagine what a game changer that will be!
So, why not jump online now and have a look at what's happening in smart technology. If nothing else you'll be able to throw in a couple of buzzwords in your next listing presentation.
With multiple posts written weekly, there is something for everyone.
*By submitting your email, you consent to receive marketing materials from ActivePipe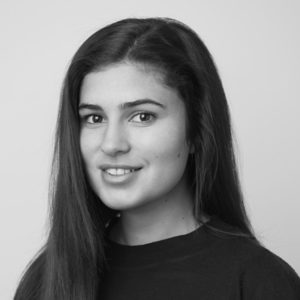 Alison Vella
Ali is an experienced copywriter with a passion for creative writing. She says writing great copy is about writing like you speak and can be found rambling at her desk like an absolute lunatic. Out of the office, Ali runs her own career and lifestyle blog and freelance writes for a number of online publications.