Last month I was fortunate enough to attend Inman Connect in New York City.
Inman Connect brought together more than 4000 CEOs, tech entrepreneurs, marketing experts, agents, brokers and financial service executives and provided me with some invaluable insights into both the USA market and upcoming trends.
Let me share some of the key communication, marketing and technology insights with you.
Personal marketing is a thing
One thing that agents and brokers in the USA are particularly good at is personal marketing. While the corporate brand is important, building relationships and promoting one's self is key to retaining a competitive advantage. Marketing through social media is also an important factor to forging better relationships with contacts and allows agents to keep a finger on the pulse of what's going on in their contact's lives.
Virtual Real(i)ty
Virtual tours have come a long way from basic panoramas that allow you to pan around a room. With the increase in Virtual Reality apps that can be used on a mobile phone, and the introduction of "give-away" goggles such as Google's Cardboard, which can be easily branded with your own details, VR is now available to everyone.
VR becomes a particularly useful tool for consumers looking for property in a high demand market. Instead of running all over town attending open homes all weekend, VR provides people with a convenient way to get a "real" look at these from the comfort of their home or office – at least enough to shortlist the homes they are interested in viewing "in the flesh" and keeping their weekends running at a sensible pace.
Automate and personalise
Automating (some of) your communications is the only way to keep in touch with all of your contacts, but keeping things personalised and relevant is the key to success. The response rates to communications that feel automated are much lower than those that sound like they're coming from you.
Sending contacts properties that match their requirements is a great example of personalising content and not only engages your contacts, but nurtures your relationship.
Content is (still) king
Sending regular communications is important, regardless of medium – but without relevant and useful content its effectiveness is greatly reduced. Relevant content need not be your own – there's plenty of great stuff out there, if you think it's relevant to your contacts then share it with them via email or social. Not only does this help and educate them, but it positions you as an expert.
Video continues to be a popular and effective way to communicate with people becoming time poor and finding video to be a quick and easy way to consume information. Whether you're communicating through email, social or sms, incorporating video is a great way to keep contacts engaged.
Response and response times are key
Let's face it, we've all been in a situation where we've enquired about a product or service only to wait days to receive a response (if at all) and more often than not it's a canned one! Responding to any communication in a timely, and relevant manner not only gives you an edge, but keeps you top of mind with contacts.

So what does all this mean?
It's all about creating a great experience for your contacts – nurture them, know them and build better relationships.
With multiple posts written weekly, there is something for everyone.
*By submitting your email, you consent to receive marketing materials from ActivePipe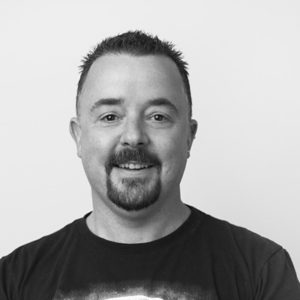 John McClumpha
John is a self confessed geek and design guru. His expertise lies in UX and product design for the development of online solutions. With over twenty years experience in the industry, John believes that simplicity is the key to connecting people to technology and technology to the world. Outside of ActivePipe, John keeps busy with award-winning photography and riding his Harleys.