You tend to think that the top row of your ActivePipe dashboard is the most important. While the content there is key, it's not the only place you should be looking. Tucked away in the second row, you will find a list of recent profile updates – of people who have volunteered vital information about their current position in the market.
Failing to engage with this information could be the biggest mistake of your career.
You see ActivePipe is in constant contact with your database. It asks if they intend to upsize, downsize or invest; if they are first homebuyers who need a little help or if they are just browsing and don't want to be pestered.
This insight is critical. It means you can make hot phone calls; that you can script dialogue with a dynamite plan of attack and that you can base your strategy on the intentions your client has disclosed.
A response to a recent profile update might go like this:

"Hi David,
Thank you for letting me know about your plans to downsize. I'd be happy to show you some the three-bedroom homes we have available, some are even open this weekend.
If you don't mind me asking, what are your plans for 263 Victoria Street Bowral? Do you want to keep this property as an investment or would you rather sell before you buy?
If it is the latter, I have a list of potential buyers who have shown interest in your area. I am available for an obligation free appraisal next week if you are interested"
How can anyone say no to that? It's proactive, it's friendly and it's driven. It's everything your client wants in the person selling their most valuable asset.
With multiple posts written weekly, there is something for everyone.
*By submitting your email, you consent to receive marketing materials from ActivePipe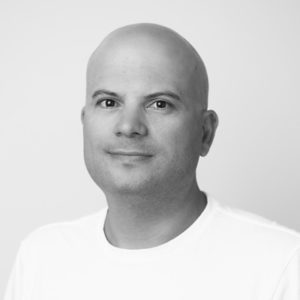 Ashley Farrugia
Ash began his career as a motor mechanic and converted an LP gas fitting business into a national franchise. He is now co-founder and CEO of ActivePipe – a marketing automation and data discovery platform for real estate. He attributes his success to taking risks, making decisions quickly and having faith in the people he employs. When he isn't busy building a global company, Ash enjoys fishing, camping and flying aeroplanes.