Dealing with investors will be a win-win for agents, as long as they're prepared to understand that it doesn't always result in an immediate outcome.

It's all about how you communicate and if you build the right relationship to begin with, investors can play a key part in building your pipeline for future business.

A question I always like to ask when I'm first meeting with an investor is whether this is their first or if they're expanding their existing portfolio. This enables you to define how you're going to nurture these clients through to the point of transaction, whether that's today, tomorrow or in a few months time.

If it is someone's first, this is going to involve a fair bit of Q&A between you to identify how you can help them as they move towards their first investment purchase. Of course, this isn't something that's going to happen overnight, so it's going to take some patience on your part to make this a great experience for the purchaser.

If someone's expanding their existing portfolio it means that there's not only an opportunity for one property but potentially several to manage. As you nurture and develop that relationship, it could grow into something that's very unique and rewarding over the coming years, in both property management return, as well as future listing and sales opportunities.

The key outcome for both new investors and portfolio owners is building the relationship so that even if they are dealing with another property management or sales office, you will win them over with your ability to be responsive and give genuine information based on their needs.

This is where ActivePipe can really help you. It's designed to accelerate these relationships through meaningful content that is based on the individual needs of the contact. What does this mean? More business with investors.

It starts by identifying whether you have an investment opportunity by profiling your new enquiries and existing database. Then the nurture campaign takes over and works continuously in the background so you have time to focus on building the relationships that count.

So there it is! There's no great secret or skill involved in connecting with your investors. Communication is key. Create an open, honest relationship with your prospective investors and they'll always remember you when the time comes to take the leap.
Want to connect with the investors in your database? Get in touch with Ben here.
Like what you see? Follow us on Facebook and LinkedIn for more expert advice from Ben and the ActivePipe team.
With multiple posts written weekly, there is something for everyone.
*By submitting your email, you consent to receive marketing materials from ActivePipe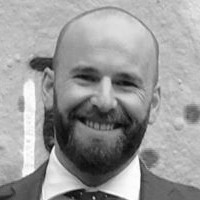 Benjamin Ling
A highly-regarded specialist in real estate technology, business development and email automation, Benjamin's talent for helping CEOs and business leaders in the real estate space achieve and exceed their targets has seen him appointed to Head of Growth at ActivePipe. An accomplished keynote speaker and enterprise consultant, Ben is a fierce advocate of education and leveraging it to help his clients reach their full potential.