The world as we know it has shifted, with it the real estate industry's technological evolution has been fast-tracked.

The societal shutdown has placed significant economic strain on a large portion of the population as well as many real estate businesses. It is safe to assume that cash is, and will continue to be tight – for the next 6 to 12 months.
How does off-market alleviate this?
Innovative agents have adopted an off-market listings strategy to present to their potential vendors and as a means of attracting buyers.

There are many benefits to listing a property off-market, but the greatest by far is the reduction in the overall cost of marketing the property. In a time where liquidity is low and uncertainty is high, many vendors and agents may prefer to hold onto those precious dollars.

The biggest of these is clearly the cost of advertising on portals. Whether an agent elects to market without signboards and/or flyers remain individual choices. According to Canstar Blue, Domain's advertising rates are $660 for an eight week listing and $770 for 12 weeks.

Agents and agencies that can point to the strength and breadth of their databases, as well as having intent data across these databases to show vendors the number of profiled buyers they have for their property, will be more likely to secure listings.
Prepare now and be positioned for success
The psychological effect of social distancing is also likely to linger well beyond C-19. Rather than visit 10-20 homes during the 'discovery and filtering' phase, buyers will expect digital marketing and tailored email marketing regarding the properties they are interested in. It is reasonable to expect that buyers will use these mediums to do their filtering, and only seek inspections of their shortlisted properties.

The one caveat to all of this though, is that without a well maintained and segmented database, you'll struggle to move these properties and be forced to list it on the public market.

This current lull in the market is a perfect opportunity to expand your database and get your existing data in order, so that when everything picks back up again you're primed and ready with segmented lists of buyers.

Also consider how across your network you can leverage your combined databases to market the right properties to the right people.
With multiple posts written weekly, there is something for everyone.
*By submitting your email, you consent to receive marketing materials from ActivePipe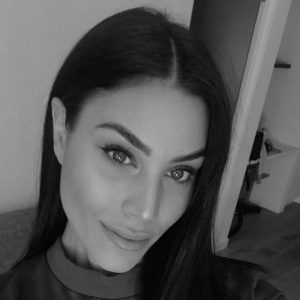 Mona Chebbou
Over the last 12 years, Mona Chebbou has dedicated every waking hour to developing herself both personally and professionally. As ActivePipe Head of Sales and Success, Mona is motivated by the idea of connecting people with solutions that truly enhance their lives. She has a deep passion for health and fitness, which has taught her strength, consistency, resilience and perseverance. For Mona, success is the success of her team and the opportunity to be a positive role model for generations of women to come.