We're coming into the inevitable property market Christmas lull…or are we?

The new year comes with it new start, new buyers are eager to get into the market early and sellers who missed out on the Spring time boom are looking to capitalise on an undersupplied market.

New CBA research indicates that home buying intentions have sharply risen and are nearing the record highs of 2017. This is likely to continue into the new year but how long will it last?

Other data backing up the assumption of the lull not being as pronounced as many believe, is that property portal traffic on average sees a sharp spike on New Years Day and continues to steadily grow in the weeks that follow.

What can you do to take advantage?

Clean your data in the lead up to the holidays and identify hot prospects in your existing database – ActivePipe continuously freshens your data after each send but our data discovery surveys get real answers straight from your prospects


Segment interested prospects based on their intentions – ActivePipe does this for you


Pick up the phone, get out in the field and do what you do best, have conversations that are backed by data and build relationships that feed your pipeline for early 2020
Don't forget to follow each of them up in the new year and plan your marketing/nurture communications appropriately
With multiple posts written weekly, there is something for everyone.
*By submitting your email, you consent to receive marketing materials from ActivePipe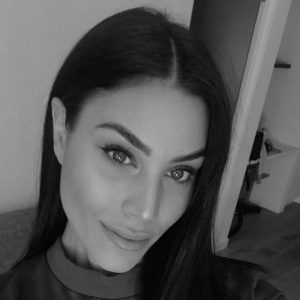 Mona Chebbou
Over the last 12 years, Mona Chebbou has dedicated every waking hour to developing herself both personally and professionally. As ActivePipe Head of Sales and Success, Mona is motivated by the idea of connecting people with solutions that truly enhance their lives. She has a deep passion for health and fitness, which has taught her strength, consistency, resilience and perseverance. For Mona, success is the success of her team and the opportunity to be a positive role model for generations of women to come.