Each week, most agents across Australasia, the UK and US come into contact with twenty or more buyers – even in a quiet market. 
Our stats show that across these markets, 36% of those buyers are also sellers who are researching the market and agents operating in their neighbourhood. This means that on average, agents are quietly ignoring the fact that they're running into 5-7 prospective sellers each week. It's no wonder that so many agents struggle to keep new listings coming in consistently!
When it comes to great service, buyers in the residential market are getting the short end of the stick and it's this area of service that's giving most agents a bad name.
The moment a prospective seller is identified in the marketplace agents are crawling all over them trying to get pen to paper. On the other hand, would-be buyers calls are ignored, their emails go unanswered and in general, if they are followed up it's done so in a less than perfect manner.
A couple looking to sell and relocate to a larger home recall their experience:
"When we called an office asking about a house that had come to market, we were told that the agent would call us back. We waited two days and called again… still no luck. It was really frustrating".
The couple had a house to sell in the same area and the sale would be necessary for them to bridge the gap financially.
"We spent the whole time chasing agents and trying to inspect properties that we were interested in purchasing. We felt like we were ignored or had to scream out for attention".
Eventually they made an offer on a property and decided not to sell through the same agency they were buying through.
"By the time we were ready to put our house on the market, we were so frustrated by the experience that we chose someone completely different to sell through. They'd actually returned our calls. We didn't want the future buyer of our house to struggle the same way we did, just to get a hold of the agent selling".
Sound like a common scenario? It absolutely does because it happens every day.
Six star client relations and service are a must for growing your income and market share and it starts from the first impression. If you are feeling too stretched to return a call and email enquiry, it's time to take a good look at automation to leverage your service output. Given that almost 50% of your future business will come knocking on your door,  you can't afford to overlook the basics.
With multiple posts written weekly, there is something for everyone.
*By submitting your email, you consent to receive marketing materials from ActivePipe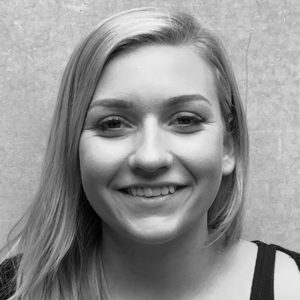 Ebany McLees
After years working the field as a real estate agent, Ebany joined the ActivePipe team as Client Success Manager. Her behind the scenes knowledge of the industry combined with a natural training ability makes her much loved by clients and colleagues alike. As ActivePipe's 'can-do' girl, Ebany is always up for a challenge and says her clients can call her any time of the day.