We all belong to clubs, and every club has a special set of words that they use to communicate. Being an agent makes you part of a club and, as a member of the agent club, you have a special language that helps you communicate effectively with other agents.
At ActivePipe, we sometimes use words that you aren't familiar with. These might be technical terms or marketing terms that help us express ideas that are unique to our industry.
These words are essential tools, but they can be difficult for people from outside the club to understand. That's why we've prepared this set of simple explanations to turn you from a pen and paper agent into a digital marketing machine.
Marketing Automation
Marketing automation is a broad term which refers to marketing campaigns that are enhanced with software. It's about finding ways to save a salesperson time, without sacrificing the quality of the content they produce. In ActivePipe's case this means an email campaign that can be scheduled and sent automatically.
In the past, a marketing campaign might have involved posting a brochure to every post box in a suburb.
Marketing automation is the same process, only supercharged.
Imagine your brochure is being delivered by a mail carrier who knows the name of every resident in the street. The carrier can personalise all mail, only send stuff to people who are interested and can deliver billions of brochures in a second.
This is the power of marketing automation.
Predictive Models and Intent
Predictive modelling is about using data to predict future events. In a number of industries, including marketing, predictive models are used to design effective campaigns.
Technology has made it possible to predict more accurately, so a lot of attention is now devoted to how data can determine customer intent. Automated tools, like the algorithms that generate ActivePipe's intent data, give agents accurate and timely information about customer behaviour so that you can affect contacts with your digital marketing.
You don't have to be Rain Man to decipher those numbers as these programs present easy-to-read pictures and graphs that show people how their past campaigns have performed.
Behaviour Triggered Communications
Spam is a common reason a contact will unsubscribe from your mail list.
Behaviour triggered marketing is a modern tool that lets agents serve a campaign to a portion of their contact list, and spare those who aren't interested.
Using triggers is the best way for agents to prevent these unsubs.
Software companies use "machine learning" to target contacts who show interest in certain products or services. People who are targeted by automated marketing stay happy because they are only being served the things they want and need. Agents then save time on their marketing campaigns which will produce better leads.
Customer Lifecycle
Customer lifecycle is a term used to explain the motions a customer goes through on their path to purchase. It can be broken down into a number of stages: reach, acquisition, conversion, retention, and loyalty.
These stages are:
Reach: make the contacts hear you
Acquisition: make contacts interested in what you have to say
Conversion: get contacts to invest by buying something
Retention: upsell products to make contacts commit
Loyalty: contacts are so confident with service that they will recommend you
Chances are, you're already doing some of these things. You have your contacts at the acquisition stage when they subscribe to your mailing list. You have contact loyalty when they pass your card on to their friends.
Being able to define the steps allows agents like you to identify a contact's needs and service those needs better.
What does it all mean!
These are all methods that will save you time and give you a supreme advantage over traditional pen and paper agents. Our users know that ActivePipe gives them the tools to generate real leads and turn contacts into customers for life.
By using predictive modelling, we can give you data about how your customers are likely to behave. This gives you the opportunity to target users with behaviour triggered communications that reach the right customers and prevent spam and unsubs.  This helps you nurture your contacts throughout the customer lifecycle and drive high sales and loyalty.
At ActivePipe, we do the hard work, so you don't have to.
With multiple posts written weekly, there is something for everyone.
*By submitting your email, you consent to receive marketing materials from ActivePipe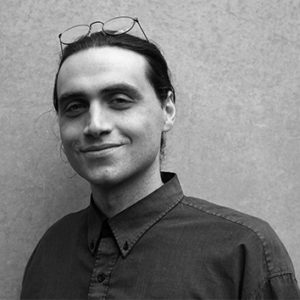 Sebastian Rumore
From humble beginnings as an illiterate baby, Sebastian Rumore has developed over 25 years to become ActivePipe's product marketing coordinator. Passion for language meets an interest in tech: Sebastian makes it his mission to produce writing that is clear and concise. He values open access to information and is a proud member of Wikipedia and Mozilla. Enthusiasm for grammar is both his greatest weakness and his optimal strength.