It's pretty easy for a company to sit back and spout meaningless rhetoric about equality in the workplace without ever putting a thing into practice.
Right now, the country is littered with offices, worksites and boardrooms filled with incredible women, who despite their intelligence and vast experience, still find themselves up against the "boys club" mentality that has permeated our workforce since the first time a woman dared to pick up a spanner and say "I can do this too guys!"
As a young woman entering the ActivePipe office for the first time, I felt the usual trepidation that comes with any new job. There's nothing gender specific about first-day nerves but in my mind, the tech industry was a man's domain and I wasn't sure what I was getting myself into.
A pleasant surprise awaited.
ActivePipe is bursting to the seams with amazing, creative and vibrant women who know their value to the business and are appropriately celebrated.
From the moment you step through the front door, one word is drummed into you, forever to be etched into your psyche.
That word, is "culture".
ActivePipe runs on the belief that if you nurture your staff and create a company culture that makes everyone, no matter what their position, background, sexuality or gender, feel equally valued, then you will have a happy and productive workforce who are passionate about seeing the business flourish.
"I feel privileged to work at ActivePipe! I love my job and the people I work with, so coming to work is never a burden. It's great to feel appreciated everyday and to be acknowledged for working hard" says Client Success Manager, Ebany McLees.
This feeling of well-being is largely due to the fact that being employed at ActivePipe means a non-negotiable, one way ticket into the loving embrace of a ready-made family. Something that our Automation Tester, Sakina Abedi discovered after moving to Melbourne from Bangalore, her hometown in India.
"I started off as an intern and love being part of the tech team. The culture here is amazing and I am blessed with the best people to work with. They have been like family to me ever since I moved to Australia", she says.
It's certainly easy to feel like you're a member of a giant family when your office resembles one big rumpus room! From bean-bags, to a foosball table, a fridge full of a food and the obligatory family BBQ out back, it's amazing any work gets done at all – but work hard we do.
Because at the end of the day, a well nurtured group of team members are going to give back to your business in spades; it's the most valuable investment a leader can make. Whether you've employed a university student juggling her timetable, a mother working around her child's school schedule, or a young professional just getting her foot in the door, all these women have something incredible to offer, if you give them the chance.
"The positive culture, support and flexibility within ActivePipe allows me to contribute to an innovative company, but also juggle the many social and scholastic demands of two active 8 year olds. I'm surrounded by positive and talented people, which makes me feel lucky and inspired to work hard for my team" says Support Manager, Sheree Davies.
International Women's Day is the perfect time to sit back and reflect on the changing workplace dynamic and look towards a future where the glass ceiling has been so obliterated that our daughters won't understand the reference.
I love working for a company that shares that vision.
With multiple posts written weekly, there is something for everyone.
*By submitting your email, you consent to receive marketing materials from ActivePipe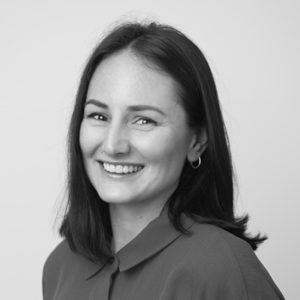 Harriet Gledhill
Harriet began her writing career chasing down apathetic rock-stars in the name of music journalism. She's since roamed the globe, obsessively scribbling stories along the way. She believes adaptability is her greatest asset and that unwavering curiosity is the key to success. When not tapping away at the keyboard, Harriet's getting bendy at the yoga studio or dreaming up her next big adventure.