Agents, are you ready?!
Right about now, prospective vendors' letterboxes will be filled to the brim with "Spring Has Sprung" LBDs from agents desperate to catch up on the prospectives they should have got to months ago.
In the next few weeks, there will be a rush of houses that come to market with optimistic (read: 'unrealistic') prices and reserves that have been pumped up by the same agents in a bid to beat the competition to the listing agreement.
OFIs will undoubtedly be filled by fast moving, educated buyers and a lot of the new stock will quickly become old hat if the prices and marketing programs don't keep pace.
Spring is the season that makes or breaks agents. Put simply, if you don't get ahead, you're going to fall behind.
So, how do you avoid the mess and make sure that you get the best listing, at the best price to attract ferocious bidding from the best buyers?
The answer is to leverage your database.
This is where ActivePipe comes in. Log into your dash and have the phone handy. It's time to let your fingers do the walking.
Skip the LBDs and get in front of the right sellers, now
We know there's a bunch of potential incredible sellers you have not met yet, so you need to find the 'highly active buyers list' and show them some service.
We already know that these people are fixated on the property market, so you need to log into your 'highly active buyer' list and check out each of their favourite properties (that's easy, we have them listed right there on their profile). When you pick up the phone don't mince words, get straight to the point.
"We have sent you loads of properties over the past few month and I was wondering which ones might have caught your interest? Maybe the three bedder on Jones Circuit is something you would like to see this weekend before the rush?"
By drilling into the properties that they have been clicking on, you are jumping all the ice breakers and getting relevant, fast. This puts you at the top of their 'agents who know exactly what they need' list. In 2018 relevance is king.
Put them in front of the right homes that suit their preferences even if they are not your listings. Help them out with market info and put in the extra hours. This will bode well for you when it comes time to choose who will be listing their home.
Who you gonna call?
In 2018 we learnt that over 50% of your buyers are also sellers, so you need to get face-to-face and put your professionalism on display. The best way is by enticing as many of them as you can to visit your offices' listings.
Pick up the phone with your list of highly active clients and profile updates.
Target the different profiles, one at a time. Start with upsizers and downsizers. You already know exactly what their intentions are, so be the agent that cuts through the bull**** and asks the right questions. Remember, getting to the point fast saves them time and gives you greater capacity to spend more time with the right buyers.
"Hi James, it's Ben calling from Action Estate Agents. I'm just calling to say thanks for letting me know about your intentions to find a bigger/smaller home. We have a few available that are going to suit your needs. We also have a few off market opportunities –  let's discuss some addresses you should see this weekend before the crowds beat you to the best homes on the market."
Take aim, then fire. Don't let the market opportunities pass you by as you chase "would-be deals", go for the best targets first.
GOING ONCE, TWICE……THREE TIMES….. SOLD.
Let's talk about getting the right buyers and registered bidders to your next auction. 10/10 buyers say they would buy the right house, at the right price and most of them would consider even the slightly right house, at the right price. So how do you drum up buyers?
There is no time to waste. As soon as your new listing is blasted out to the best buyers, you need to pick the most engaged. Get on the phone and start generating actual foot traffic for this weekends OFI.
Sally for example, is in the top ten most engaged list for your auction listing in Summerset Place.
You could try this script:
"Hi Sally – glad I caught you before the weekend. Did you have a chance to check out my new listing on Summerset Place? It's 100% the style of property that should catch your attention. Would you like to have an early viewing before the crowds? The vendor is really keen to move this along and has asked me to invite all interested parties to an inspection. How about Saturday, 9am?"
This is of course, just an example. Every agent has a unique personality, so it's important to  create a script that feels natural and authentic to you.
What matters is that you are ready to show some clout and spring into the busy season.
Best of luck!
With multiple posts written weekly, there is something for everyone.
*By submitting your email, you consent to receive marketing materials from ActivePipe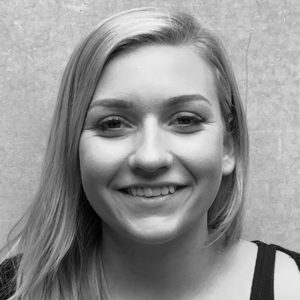 Ebany McLees
After years working the field as a real estate agent, Ebany joined the ActivePipe team as Client Success Manager. Her behind the scenes knowledge of the industry combined with a natural training ability makes her much loved by clients and colleagues alike. As ActivePipe's 'can-do' girl, Ebany is always up for a challenge and says her clients can call her any time of the day.