GDPR, the new EU data protection law coming into force on May 25, 2018, treats the data controller as the principal party for responsibilities such as collecting consent, managing consent-revoking, enabling right to access, etc.   Real Estate agents are data controllers.
ActivePipe is the data processor agents use to communicate tailored property information to their contacts via email.  GDPR requires agents to get new and explicit permission from the contacts in their email databases to send them email after the 25th of May 2018 unless they have an existing record of such consent.
This is the process of Permission Passing, where the agent reaches out to his/her email contacts to establish opt-ins.
The Good News!
Industry statistics on permission passing success (getting the opt-in) range from 10% to 50%. Whilst seeing database reduction of 90% to 50% might seem highly undesirable, the benefits of a list of email subscribers who actually want to receive your emails are very significant.  Your freshly permissioned data will provide:
Better Open Rates
More Conversions
Superior Delivery Rates
Lower Costs
Higher Personalisation
An audience genuinely interested in what you're communicating
How ActivePipe is assisting agents with consent?
ActivePipe's customer Terms & Conditions require agents to warrant by 25th May that their email contacts have given consent as required under GDPR.  For agents requiring assistance with re-consent, ActivePipe provides an Update Your Preferences tool which can be sent from the ActivePipe platform whereby their contacts are invited via a Manage Your Preferences landing page to opt-in or opt-out to receiving communications from ActivePipe.
Revoked Consent
A contact (data subject) who wishes to revoke consent for his or her personal data will contact the data controller (his/her real estate agent) to initiate the request, even if such data lives on servers belonging to ActivePipe, the data processor.  Upon receiving this request the data controller (agent) would proceed to request the data processor, ActivePipe, remove the revoked data from their servers.
To streamline this process ActivePipe will provide a Delete My Profile tool in the agent interface before GDPR takes effect on 25th May 2018.
With multiple posts written weekly, there is something for everyone.
*By submitting your email, you consent to receive marketing materials from ActivePipe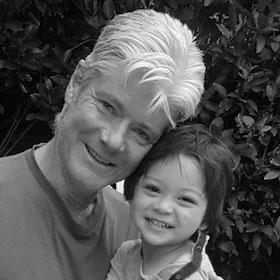 Phillip Brophy
With 16 years experience in everything from web design and development to digital marketing, ActivePipe's Compliance Manager, Phil, certainly knows his stuff. He is ActivePipe's go-to guy for everything data security and compliance related and was the driving force behind our recent ISO 27001 certification. When he's not in the office, Phil enjoys spending time with his son, and whipping up a batch of his famous fig jam.