There are hundreds of cafes along Chapel Street. I could go to a different one every day for a year and still have more to try at the end of it.
Despite the diversity, I get coffee from the same place every morning.
Why?
Because I am greeted with a chirpy, "Good morning Ali" and am asked if I enjoyed yesterday's chai tea. I am offered a peppermint one; "it's sweet just how you like it and it's got far fewer calories".
How could anyone say no to that? It's suggestion based on what I have indicated that I like and it is proof that they value my business.
That, my friends, is what behaviour-triggered email marketing is about. It's listening to users, interpreting what they say and acting upon that insight. It's creating loyal customers and robust relationships; about ensuring what you have to say is valuable, personalised and welcome in people's inboxes.
Here are three things that make behaviour-triggered marketing worth your while:
It's tailored to each user:
If you're anything like me your inbox is chock-a-block with spam. It's promotional content you knew you were signing up for when the salesman offered you 10% off your next purchase. You hardly open any of them. You don't have time for emails that companies spend no time creating; ones that they send to every Tom, Dick and Harry on their mail list.
Behaviour-triggered emails change this pattern of standardised communication by putting the user in control. The campaigns they receive are determined by what they click on, interact with and ignore, tailoring the experience to their likes and dislikes and collecting data for a customer profile they can leverage in future transactions.
It's real-time:
Motivation is fleeting. One minute you're all about getting in shape; you're online, shopping for yoga mats, workout gear and weights, you're researching gym memberships in your area and you're purchasing protein supplements in bulk. The next minute, you've given up; you're back on the couch with Netflix and a 3-litre tub of vanilla ice cream.
Behaviour-triggered marketing targets users when they are highly engaged. It's basically an automated reaction to how they are using your product, making the communication more effective and the sale more likely. If they aren't following the prompts, they aren't interested in what you're offering and continuing to spam them will force the person to unsubscribe, removing them from your sphere of influence forever.
It's relevant:
We used to use "demographic studies" to get an idea of what audiences might be interested in. Now we know what they are interested in because they have told us through their online behaviour. Browsing history relates directly to a person's intent, and the emails they open, the links they click on and the content they consume tells us exactly what their interests are.
This information ensures that our emails are directed by consumer preferences and their content is useful. By responding to prompts, they are having a digital conversation with your clients rather than pitching a speech at them.
Our data shows that this is the secret to open rates that soar and customers that stay.
Emails sent as a result of user interaction more than doubled in engagement from 41% to 90%. Although these figures are specific to the real estate industry they indicate a much wider trend; one that favours personalisation and is triggered by consumer action.
Remember, no one wants to interact with a company that treats them like an outsider. Stay authentic, people respond to that and develop a marketing strategy that treats each person as an individual, it will win their loyalty.
With multiple posts written weekly, there is something for everyone.
*By submitting your email, you consent to receive marketing materials from ActivePipe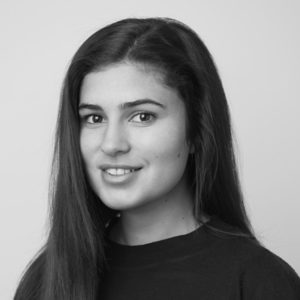 Alison Vella
Ali is an experienced copywriter with a passion for creative writing. She says writing great copy is about writing like you speak and can be found rambling at her desk like an absolute lunatic. Out of the office, Ali runs her own career and lifestyle blog and freelance writes for a number of online publications.