Love it or hate it, there's no escaping the mad rush of Christmas each year. One minute it's October and you're waist deep in the property selling frenzy, the next you're at the supermarket wondering why on earth Deck the Halls is playing on the radio and everything's covered in tinsel.

It's easy to write the holidays off as "sales slump season" but smart agents know to use this time wisely. Yuletide is the perfect opportunity to get all those life admin jobs you haven't had time for during the busy months sorted and prepare yourself to step into the new year with your best foot forward.

Not sure where to start? Here's the ActivePipe list of naughty and nice ways to squeeze the most out of this Christmas season.

Prepare your content for the year ahead
When the year is in full swing, your calendar's overflowing with appointments and your phone feels like it's been duct-taped to the side of your face, finding time to create or even curate content can feel like the last priority on your to-do list.

In this day and age you'd be a fool to leave content out of your overall marketing mix, so why not make the most of the downtime by planning out your social calendar for the year ahead? Snap any great photos of properties or happy sellers lately? Get them off your phone and onto your social media pages. Why not share some of your valuable expertise with the world and write some blogs? Don't fancy yourself a creative? Look up some inspirational quotes or images that you can share.

The beauty of Facebook is that you can set-and-forget content so that your campaigns are scheduled and you have plenty of great stuff going out as the year ticks along, minus the headache!

Send Out an Xmas Email from ActivePipe
Let your contacts know you're thinking of them with a fun holiday email. Take a photo of your office wearing Santa hats or include a group shot from your end of year party. Your contacts will love seeing your personality shine through and will be more likely to open your emails in the future.

At ActivePipe, we decided to make a Year in Review video, in which we showcase some of our big achievements of 2018. You could do the same with some of your more impressive listings and any events or awards you've been involved in over the year.

Get active in the community
As corny as it sounds, Christmas is about giving back. Show how involved you are by getting out and involved in your community. Fundraisers, Christmas concerts, school fetes, they're all great ways to get out there, make new connections and even find fresh content for your social channels.

Clean up your database
This is another one of those "I don't have time" jobs that can make a world of difference to your business if you bite the bullet and get it done. Make sure all your contacts are assigned, duplicates are deleted and all the names you've got saved in your phone are entered into your database. ActivePipe works best when you've got squeaky clean data to work with, so it'll be worth your while. Who knows what hidden listings are waiting to be discovered?

Take a Break
Working in real estate is stressful, there's no two ways about it. The energy that it takes to be "on" for your boss, your clients and your income is relentless and taxing, so whilst you might feel frustrated that the market slows down for Christmas, really it's a blessing in disguise. Take the chance to recharge and nurture your mental and physical wellbeing, so that you can go into the new year fresh-faced and excited to kick some goals.

Have a happy and safe holiday period everyone, I look forward to seeing the amazing results you achieve with ActivePipe in 2019.
Want to have the right programs in place in time for the new year? Get in touch with the ActivePipe team here.
Like what you see? Never miss a post by joining the thousands of real estate professionals who follow us on Facebook and LinkedIn
With multiple posts written weekly, there is something for everyone.
*By submitting your email, you consent to receive marketing materials from ActivePipe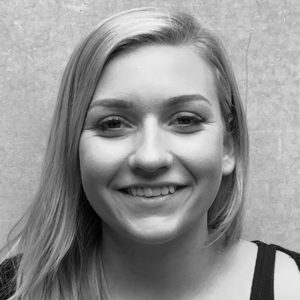 Ebany McLees
After years working the field as a real estate agent, Ebany joined the ActivePipe team as Client Success Manager. Her behind the scenes knowledge of the industry combined with a natural training ability makes her much loved by clients and colleagues alike. As ActivePipe's 'can-do' girl, Ebany is always up for a challenge and says her clients can call her any time of the day.