There is a lot of talk in the real estate industry about technology and how necessary it is. Is it the best thing since sliced bread or does it just take all the credit for good old-fashioned hard work?
There are the old school real estate gurus who have been in the business since safari suits were cool, who swear that all you need is a phone and a rolodex to sell property.
These are the types of guys who used to try and send faxes and wonder why it wasn't sending, because their A4 piece of paper didn't disappear down the telephone cable.
When email came around, they said, 'Why do I need email when I can fax anything I need to send to a client."
When properties started to appear on websites, they said that everyone enjoyed looking at property in the real estate section of the local newspaper.
Late adapters to change eventually come around to new technology but it's usually five years too late, as they continue to say, "The way we operates still works. Why would we change?"
It's the old adage: "If it ain't broke – why fix it?"
Well let's just use that logic for a minute. The horse and cart wasn't broken but we don't use that as our major mode of transport. Or perhaps a little closer to the present day, if we didn't look at new ways to stop car engines 'knocking', we'd all still be saying lead in petrol is awesome.
The fact is, technology moves on and it will continue to do so.
So it's not enough to just keep up with the Jones's. You need to keep ahead.
And that's where technology in the real estate industry comes into play.
People who flatly refuse to look at anything new may as well read yesterday's newspaper for the rest of their lives.
So does this blog have an agenda? Yes – but not a hidden one. Yes – we are a technology business but we also understand that not all technology is good technology (Hello QR codes – we're talking to you!).
But there is technology out there that can help – technology that is specifically made for the real estate industry.
Today you'll notice that most new technology, particularly that online, is offered with a free trial.
So what is there to lose? Oh nothing really – except losing potential new listings and sales to competitors who have adopted to new technology.
Also – keep in mind that the people behind new software and platforms want to help. Yes – they want to make a dollar in the process but they aren't going to get repeat business if their technology sucks.
There is also a reason why a new type of technology succeeds.
And that's because it saves time and money.
It's as simple as that.
With multiple posts written weekly, there is something for everyone.
*By submitting your email, you consent to receive marketing materials from ActivePipe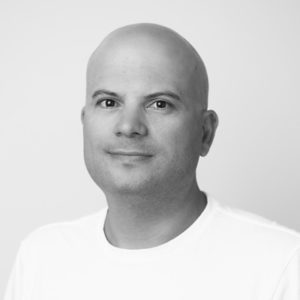 Ashley Farrugia
Ash began his career as a motor mechanic and converted an LP gas fitting business into a national franchise. He is now co-founder and CEO of ActivePipe – a marketing automation and data discovery platform for real estate. He attributes his success to taking risks, making decisions quickly and having faith in the people he employs. When he isn't busy building a global company, Ash enjoys fishing, camping and flying aeroplanes.