How can an agent with under three years in the real estate game win awards, become a Director and feature on the cover of Elite Agent Magazine?
It sounds like an urban myth but Edward Smyth and the team at NGU Gold Coast are a force to be reckoned with and Edward has indeed ticked all these boxes in just three short years.
Edward started his career in the fast-paced game of international finance. Joining forces with business partner Karen Stewart, he's gone from trading stock to trading houses and brought with him an expertise in big data to help nurture leads and build a fit database.
Central to his method is an eagerness to increase user 'touchpoints': points of customer contact, such as Facebook ads, a phone call or email.
We managed to steal some time with Edward, who told us how capitalising on user touchpoints with clean ActivePipe data helps the team convert leads.
This is how Edward Smyth uses a human touch.
In your recent interview with Elite Agent, you spoke about the human touch being so important to selling real estate. How does ActivePipe help you personalise the emails you're sending to keep that human touch alive?
If you liaise with marketing specialists, they will tell you that it's normally six touchpoints before you call to action. In my opinion, it's probably closer to 20, based on the evolution of social media and the internet and associated ways to get to market quicker.
Having something like ActivePipe, where it creates a lot of the touchpoints, is crucial because it provides a real estate agent with a shortcut to touchpoints.
What layers of automation are you using across the platform? Do you have any sort of methodologies?
Yeah, my belief is that technology and automation increase the probability of the human touch. If you find an upsizer or a downsizer through the ActivePipe dashboard, jump on that, right away. I mean, if you don't jump on that get out of real estate.  
Somebody's asked for an appraisal; it couldn't be more black and white.
Deliver that and deliver it quickly.
ActivePipe gives us enough alert so that we can deliver that within seconds of receiving the inquiry, and we do. Our rule is that no lead will ever sit in our pile for longer than eight hours.
In terms of efficiency and time management, how's ActivePipe helping you and your business colleagues?
It takes a short amount of time to come up with the data for each weekly email. My secretary, Shannon Greaney, will pin an alert on my calendar and put in a time, saying 'ActivePipe blurb'.
It'll take about 30 minutes to come up with something because there's enough information circling around the real estate sphere. It doesn't need to be your own idea. You can show the biggest story in real estate from the week and talk about that.
How do you leverage your ActivePipe Dashboard to have those better conversations?
We have to digitally stalk everybody before we engage in conversation with them.
You digitally stalk them by doing a name search in RP Data to see what homes are associated with them. Then you go to LinkedIn, then you go to Facebook and you learn a little about them.
What I try to do is not make a phone call until I know everything that I can. What ActivePipe does is, it alerts me to somebody who's active in the area, then the rest of the job is on me.
ActivePipe is an alert system.
It doesn't do the job for you, but it alerts you to a possibility.
The way we kind of look at it is we give the agents the ammunition and the insights to be able to have those superior conversations, but it's up to them to make the phone call and be proactive.
That's right. If someone tells us, through ActivePipe, I'm a downsizer, looking for a townhouse that's around 500, 600 grand, you don't call them up and say, "Hey, you're a Downsizer looking for a place that's 500, 600 grand."
What you do is you think about it. You look around and you consider somebody who might sell within that rationale.
You call the seller, the potential seller and say, "Look, would you sell at the right price?"
Then the seller says, "Yes."
You call the ActivePipe buyer and say, "Look, I might have something for you, would you like to come and have a look on Wednesday?"
Then they say, "Yes."
You match your buyer and your seller because that's what real estate is.
Like What You See?
Want the ammunition to make superior conversations? Get in touch with ActivePipe today and we'll show you how you. Follow us on Facebook and LinkedIn and you'll never miss a thing.
With multiple posts written weekly, there is something for everyone.
*By submitting your email, you consent to receive marketing materials from ActivePipe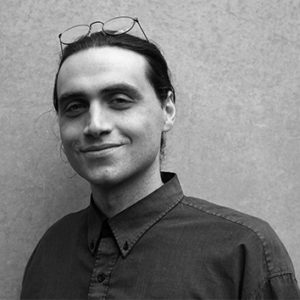 Sebastian Rumore
From humble beginnings as an illiterate baby, Sebastian Rumore has developed over 25 years to become ActivePipe's product marketing coordinator. Passion for language meets an interest in tech: Sebastian makes it his mission to produce writing that is clear and concise. He values open access to information and is a proud member of Wikipedia and Mozilla. Enthusiasm for grammar is both his greatest weakness and his optimal strength.