I have a theory.
Tech companies that rope their clients into yearly contracts don't believe in their product.
That's a bold statement, I know.
Let me explain…
If a company were certain their software made a difference, they wouldn't require long term, high value contracts. They would trust their customers to pay at the end of every month because the product was worth every cent they were charged.
In most cases, there are at least three companies offering the same service you do and there are 20 developers up all night trying to produce something better.
In my experience, this is a good thing, not just for consumers but for businesses too.
It means companies have to innovate to stay relevant. This is what instigates change. It's what drives developers to find ground-breaking solutions for problems their customers face.
With so many products on the market, a tech company is just a Google search away from losing a customer. This shakes complacency, helping startups maintain momentum and commit themselves to unfailing customer service.
At ActivePipe our commitment is "if you do not see the value of our product, you are free to go. We don't need lock in contracts to keep you."
This shows confidence and proves our product  is still effective in the market. It means customers stay because of quality software not because they are trapped by the terms of a contract.
That's the only customer retention a tech company should measure.
With multiple posts written weekly, there is something for everyone.
*By submitting your email, you consent to receive marketing materials from ActivePipe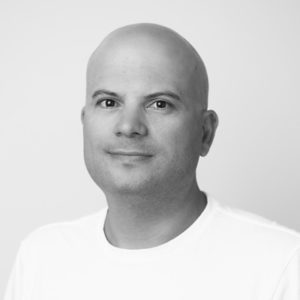 Ashley Farrugia
Ash began his career as a motor mechanic and converted an LP gas fitting business into a national franchise. He is now co-founder and CEO of ActivePipe – a marketing automation and data discovery platform for real estate. He attributes his success to taking risks, making decisions quickly and having faith in the people he employs. When he isn't busy building a global company, Ash enjoys fishing, camping and flying aeroplanes.