Today we are going to tell you a story. It starts out like all good fairytales do with a young girl named Gabby and a young boy named Gav who meet in highschool and fall madly in love.
After a few years and a lot of hard work they finally scrape together enough money for a deposit and approach Agent Ash from the office around the corner and ask him to help purchase their first home. Within a week they find the perfect place and even though it could do with some renovations and it's not in the most desirable suburb, it's a house to call their own and they couldn't be happier.
You can guess what happens next. Gabby comes home one day with some exciting news. There's a bun in the oven and the little one-bedder she and Gav bought five years ago doesn't have enough space for the the little rascal to run around. It's time to upsize!
Luckily, Gabby and Gav know exactly who to call. They're still receiving regular local sold communications from Agent Ash so they've got his details and are ready to go. They find the perfect three bedroom house in a family friendly suburb and Agent Ash helps them put their current apartment on the market. It sells for a great price, they move into their new home and the entire selling process has been a dream.
A few years go by and the honeymoon period is well and truly over. Gav can't keep away from the horses and Gabby has had enough. She takes baby Nick and files for divorce. Neither want to keep the marital home so they ring Agent Ash and ask him to list their property once again.
Agent Ash sees an opportunity. He knows that they'll both be looking for a new place to live and he realises that in a few short years he's already done three transactions through Gabby and Gav, with two more pending.
It doesn't take long for Gabby to meet a handsome new beau named Craig. She wants a fresh start so she uses the profits from the sale of her previous home to buy them a beautiful two-story house in the suburbs. Who suggested this house as the perfect place to raise little Nick? Agent Ashley of course. He sent it to her through his weekly listings email and she fell in love with it instantly.
Poor old Gav isn't having such a great time. He's heartbroken and in need of a seachange so he picks himself up and moves into a tiny bungalow down by the beach. Agent Ash was a shoulder to lean on and helped Gav organise the move.
So far, that's five wins for Agent Ash and it's not over yet.
Gambling Gav has a new lease on life, he gives up the horses and starts sailing lessons. Soon enough he has a great idea and starts his own charter business for tourists in the area. What a success! Within a few years the money is really rolling in and he's outgrown his little bungalow. Now that he has plenty of cash in the bank, he gives Agent Ash a call and has him on the hunt for a multi-million dollar home with a tennis court and enough room for a pony. Agent Ash can't believe his luck!
We've nearly come to the end of our story. After selling the bungalow, Gav's business continues to thrive and he decides to invest the profits into a couple of properties that eventually turn into an extensive portfolio worth millions of dollars.
Who would have thought that when Agent Ash helped Gabby and Gav buy that run down apartment when they were just a couple of loved-up teenagers, it would lead to thousands of dollars in commissions and a lifetime of referrals.
In real estate, an agent should always keep the long-game in play. As divorce rates continue to climb it's important for agents to understand that these life milestones offer an opportunity to service two individuals throughout their life journeys.
You don't know where keeping in touch can take you, it might just mean you earn yourself a customer for life (or two).
To read more about customer lifecycles and why First Home Buyers are an investment for life click here.

With multiple posts written weekly, there is something for everyone.
*By submitting your email, you consent to receive marketing materials from ActivePipe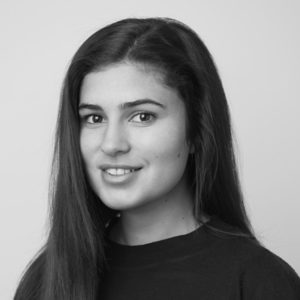 Alison Vella
Ali is an experienced copywriter with a passion for creative writing. She says writing great copy is about writing like you speak and can be found rambling at her desk like an absolute lunatic. Out of the office, Ali runs her own career and lifestyle blog and freelance writes for a number of online publications.