When it comes to design, the old saying stands true. Less is more.
I've been a designer for close to 15 years now, and whilst the technology has changed, the basic principles are still the same.
At the core of everything I do, is a desire to improve a user's experience (UX) and minimise visual clutter so the call-to-action is clear and audiences know exactly what their next step is.
We all know what a bad email looks like. It's busy, content heavy and lacks cohesion, so it probably ends up in your trash folder before you get to the bottom. This can undermine your credibility and damage your reputation so here are some tips to save you from making rookie design mistakes.
What is UX?
UX refers to the emotions and attitudes a user feels when they are on your website or interacting with your email communications.
The words you choose, the colour scheme you implement and the images you upload all contribute to an overall vibe that subconsciously affects the person behind the screen's impression of you and your company.
Why is this so important?
An understanding of UX can greatly improve the interaction between you and your clients, as a harmonious and visually pleasing layout makes them more likely to take you seriously and click through to your listings. We all know that the more clicks your property gets, the more likely it is to sell faster and for a higher price, so it's worth making sure each property stands out and isn't lost amongst the digital mess.
How do I improve my UX?
Keep your designs clear, clean and simple. Cull irrelevant information and only display what your contacts need to see. Give them just enough to pique their interest and they will be on the phone to you in no time. This gives you a chance to cement the relationship rather than just being another agent in their inbox. People lose interest quickly, so put the most critical and engaging information up top and always keep in mind that visual hierarchy is important.
How do I put this into practice?
Space is everything. In the world of email design, this means plenty of white space, minimal imagery and an overall reduction of content.
Try and stick to three colours or less and a maximum of two fonts. This isn't a school project so stay off the Comic Sans and reign in the urge to distract your audience with flashing icons and over-the-top graphics.
Make sure your copy is succinct. The less words you use the better, as people tend to read emails on their phone whilst in transit. They scan communications looking for key words, so reel them in with a teaser and provide a link for more in-depth information.
In saying that, try to use some descriptive headings as they break up your content, making it easier to navigate and digest.
If all else fails, beautiful, high quality images are always a winner so jump on one of the many free image providers to be found on the internet  and find something eye-catching that visually represents your key message. As always, avoid overdoing it. Remember our mantra… Less is more.
Keep your call-to-action clear. Ask yourself what you want your contacts to do after reading your email. If you know 'why' you're doing it, creating a CTA should be simple.
The Verdict?
Simplicity is a key principal of good design and the reason why some companies thrive whilst others fail. Get inside your user's mind and try to imagine what experience you would like to have if you received this email yourself.  Would you want to be inundated with superfluous information? Or would you like clean lines, minimal copy and space for property listings to shine?
Go ahead; remove, organise and hide what isn't needed. If you keep it simple, you'll be on your way to being a top-notch email designer, no matter what your skill-set.
With multiple posts written weekly, there is something for everyone.
*By submitting your email, you consent to receive marketing materials from ActivePipe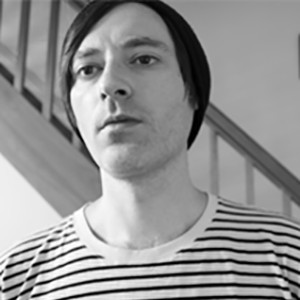 Adam Boal
Adam is ActivePipe's Design Director and has been leading the way in digital design for close to fifteen years. With senior roles in some of Australia's largest advertising agencies and start-ups, as well as experience running his own digital design company, Adam has carved out a reputation as a true innovator in the field. An all-rounder, Adam believes in the harmonious balance between design and technology; that together, these disciplines have the ability to create truly amazing and immersive experiences.