ActivePipe's catapulting global expansion of the last twelve months has allowed me to make some exceptional appointments to our executive team. The quality of these highly sought-after professionals is enviable, as is the wealth of experience and understanding of the sector that they bring with them.
When I first met David Young Choi three years ago, we quickly entered into a friendship driven by a mutual respect for what the other was 'about.' At the time, he was Chief Commercial Officer at Homepass, a proptech company moving in the same space as the recently launched ActivePipe; our paths were always destined to cross. I was instantly drawn to his astute intelligence and passion for the role and I was pleased to watch his career continue to shine as he moved into the position of Director of Corporate & Enterprise at Domain.
When ActivePipe reached the point of needing a CCO of our own, in my eyes, David was the only man for the job. He's dived head first into the role and is already feeling like such a member of the ActivePipe family that it's hard to believe he's only officially been on board for a few, (admittedly, action-packed) weeks.
I've finally found some time to sit down and decompress with him. Here's what he has to say about his ActivePipe appointment, insights into the company so far and the overall climate that's defining proptech in 2018.
Dave, you've known me and ActivePipe for years now. What is it that got you excited to come on board and take this role?
DC: I was sold the first time that I saw ActivePipe. It was so intuitive and simple, that I was immediately drawn to its potential. ActivePipe addresses every major pain-point that brands and agents face. This runs deeper than just personalised communications and discovery technology. You're talking about a platform that holistically revolutionises how an agent identifies and converts pipeline opportunities and then builds a lifelong relationship with them. From a corporate perspective, the power to create an automated email drip-campaign that seamlessly integrates properties which can be sent out on behalf of all their agents in minutes, is invaluable. How could I not be excited about this?
It's the numbers that get me going. It doesn't matter how many bells and whistles you build into a product if you're not getting results for the clients, what's the point?
DC: Well, from what I've seen, the proof is well and truly in the pudding. From the ground up we're now looking at servicing nearly 40,000 agents with the biggest brands across four countries, including the US. What are we at now? Over 16,000 appraisal requests for our clients. So yes, it's both the numbers and the technology that has me excited.
Thinking about how these numbers will grow as we continue to push into the US gets me excited.
Of course! Our international expansion and opportunity were major drawcards for me joining the team. At the end of the day, the fundamental problems we solve are universal, no matter whether you're in Australasia, the UK or US. ActivePipe's value proposition spans all geographies.
Based on your experience dealing with agents from across these geographies, what are they saying about the introduction of automation for their business?
Well, corporations are always blown away by the ability to maintain brand integrity across the network without losing the personal touch that individually crafted communications provide. This is huge for them. Agents talk about how easy it makes it for them to stay in contact with the thousands of agents in their database and facilitate relevant conversations.
Yeah, I completely agree. I love how it's not only positively enhancing the experience of the agent but also adding value and creating a pleasurable overall journey for their customers.
DC: Well, that's what it's all about. The reason ActivePipe agents are seeing such great results is that their contacts aren't feeling like the recipients of spam or monotonous cold-calls. With each and every touchpoint being tailored to their needs, trust and rapport are consistently being built. When it does come time for an agent to pick up the phone and make contact, they are more productive and can actually add value.
You've already been throwing some big ideas around with me. Where do you see this company heading in the next few years and how are you going to help get us there?
DC: The customer is the centre of our universe, so everything we do moving forward must focus on customer centricity. This is already a dynamic business but we must always remain diligent and on the front foot of the needs, pain-points and solving our customers business problems. All I can say right now is, watch this space because big things are coming.
So, talk to me about how you see our role in the industry now that you've seen us from the inside and out.
DC: This is an easy one! The role of ActivePipe is to help real estate agents and brands get the absolute most out of their business. It's like squeezing every last drop out of a lemon. ActivePipe takes the archaic lead generation and customer nurturing methods which real estate has relied on for so long and turns it on its head. Its role is to completely change the game.
Thanks, mate, as always it's all about company culture for me, so no matter how you want to shake things up, you know where I draw the line.
That's a great point to bring up actually. To return to your question about what excites me about ActivePipe, I'd have to say that its reputation as an organisation with extremely high staff satisfaction and retention rates was a huge drawcard for me. It's been inspiring to hear you speak on the driving force company culture plays in the pursuit of innovation. I couldn't be happier to be part of the team as it moves towards the next phase of its' global expansion.
Thanks, Dave.
If you'd like to learn more about what ActivePipe can do for your business, get in touch here.
Like What You See?
For the latest in corporate real estate interviews and news follow us on Facebook and LinkedIn.
With multiple posts written weekly, there is something for everyone.
*By submitting your email, you consent to receive marketing materials from ActivePipe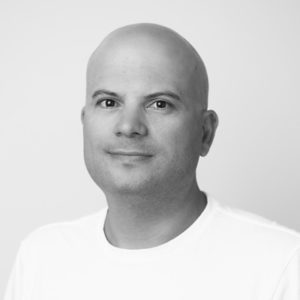 Ashley Farrugia
Ash began his career as a motor mechanic and converted an LP gas fitting business into a national franchise. He is now co-founder and CEO of ActivePipe – a marketing automation and data discovery platform for real estate. He attributes his success to taking risks, making decisions quickly and having faith in the people he employs. When he isn't busy building a global company, Ash enjoys fishing, camping and flying aeroplanes.