Everyone has heard about Facebook's data harvesting scandal which saw the personal details of 50 million users sold and used for political campaigns.
As a result, legislators are doubting whether social media platforms like Facebook can police themselves.
Data privacy breaches of this kind are becoming more frequently exposed with big names such as Yahoo, Sony and Adobe slammed for misconduct.
This has raised major concerns in the general public and created the need for privacy professionals in corporate compliance.
At ActivePipe, your data protection is our priority and that's why our team have bent over backwards to ensure it is protected.
GDPR
On May 25, the General Data Protection Regulation Laws (GDPR) are coming into effect in the UK. They seek to ensure businesses are responsibly processing personal data.
Rather than being a one-off phenomenon, these laws signal a far greater regulatory muscle being exerted in the privacy and security space. It's part of a global trend to create tougher privacy and security requirements for businesses operating in the online space.
Companies must now think long-term because GDPR is not going away. More countries are establishing data protection laws and businesses now require privacy professionals who are well supported to manage risk and promote trust.
ActivePipe UK is one of those businesses whose Privacy Pros do data protection well. Our customers' data is safe and secure, and ActivePipe's business will ultimately benefit because of it.
ISO 27001
ActivePipe attained ISO 27001 certification in March 2018. ISO 27001 is the international information security standard published by the International Organization for Standardization.
It specifies a best practice management system to bring information security under control and subject to very specific and rigorous security requirements. These are entirely complementary to our GDPR compliance roadmap.
ISO 27001 requires that ActivePipe systematically examines information security risks, taking account of the threats, vulnerabilities, and impacts. It implements a comprehensive suite of information security controls, and adopts an overarching management process to ensure these controls continue to meet our security needs.
What does this mean for ActivePipe's customers?
Even more data security! ISO 27001 certification gives ActivePipe's customers even greater assurance that their data is routinely safe and securely managed.
For those in the UK, we have developed an industry approved GDPR Data Hygiene survey to collect opt-in, making compliance simple.
For those elsewhere, it shows our commitment not just to your data security, but to your customers security too. It also means that when similar laws come into place we've got a solution ready to go.
With multiple posts written weekly, there is something for everyone.
*By submitting your email, you consent to receive marketing materials from ActivePipe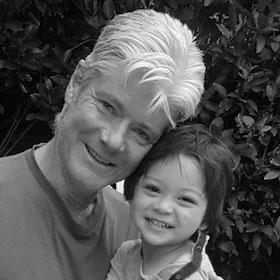 Phillip Brophy
With 16 years experience in everything from web design and development to digital marketing, ActivePipe's Compliance Manager, Phil, certainly knows his stuff. He is ActivePipe's go-to guy for everything data security and compliance related and was the driving force behind our recent ISO 27001 certification. When he's not in the office, Phil enjoys spending time with his son, and whipping up a batch of his famous fig jam.