Who's been watching the tennis?
Who saw Nick Kyrgios flunk out to Grigor Dimitrov in the fourth-round of the Australian Open earlier this week?
The match was tight; there were four sets with three tie-breaks and in all honesty it could have been anyone's game.
Kyrgios' loss is an opportunity to improve but the only way he can do it is to understand his weaknesses.
Whilst it's easy to say it's just the luck of the day, the truth is far less ambiguous. It comes down to statistics and simple data collection.
At the Australian Open, the result of every point is documented, collated and analysed, not just by players but by spectators, trainers and coaches too.
They rely on data to get a better picture of performance and to understand what separates the winner from the loser.
Let's take a look at the key stats from the match and start to understand where Kyrgios fell short.
Kyrgios had a serve percentage of 65% which was 5% lower than Dimitrov's 70%
Kyrgios was smacking the ball with 25 unforced errors on his forehand compared to Dimitrov's mere 7.
Kyrgios was weak on the baseline, hitting only 15 forehand winners compared to Dimitrov's 22.

By looking at these statistics, Kyrgios (or his support team) are able to pinpoint where he needs to improve his overall game to make it to the top.
So what does this have to do with real estate?
Numbers matter.
Just as Kyrgios will be studying data to get a better understanding of how he can tailor his future performance, you should be looking at stats to understand your contacts better.
Analysing the numbers will give you a better picture of your contact's position in the real estate lifecycle and what their property interests are.
You will know how many bedrooms they are looking for, what their budget is and what areas they'd like to buy in.
This insight will help you create a winning strategy and go into the conversation with a game plan.
If you make the most of the data, you will always be two steps ahead of your competition; you will see opportunities before they reveal themselves to the market and in doing so, you will work smarter rather than harder.
This is how ActivePipe takes the sweat out of data collection:
Once an email is sent ActivePipe reports on every open, click and interaction to show you how your deliverability is going and which contacts are engaged with your communication.
Each contact has their own profile page making it easy to access their personal information and recent activity, including the properties they've clicked on and how many times they've gone back to it.
All data is displayed in both list and map form to create a visual representation of a contact's desired location.
ActivePipe sends surveys to prompt contacts to divulge more information including their budget, how many bedrooms they are after and the sort of property they are looking for. It feeds this information in the agent's CRM to continuously update the contact's status in the market.
ActivePipe encourages a contact to reveal their current residential address, helping an agent see if they are self appraising or intend to buy in their local area.
What we've learnt from data collection in real estate:
That a real estate client database is an invaluable resource.
Collecting data will help you get an edge over your competition as you can get an intimate picture of what your contacts really want. This will foster quality relationships which will ultimately lead to repeat sales and referrals.  
Take out the grand slam in 2018 with data that turns wildcards into champions.
With multiple posts written weekly, there is something for everyone.
*By submitting your email, you consent to receive marketing materials from ActivePipe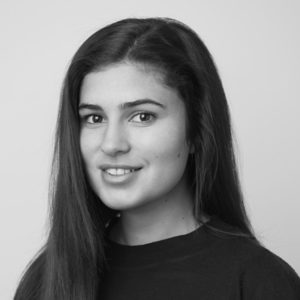 Alison Vella
Ali is an experienced copywriter with a passion for creative writing. She says writing great copy is about writing like you speak and can be found rambling at her desk like an absolute lunatic. Out of the office, Ali runs her own career and lifestyle blog and freelance writes for a number of online publications.