I have met a number of incredible business people trying to get their startups off the ground. They've had a good idea, turned it into something tangible and have customers prepared to give it a go.
They're on the right track but then I see them make a common mistake. They put all their money and effort into marketing the application rather than developing a beautiful product their customers love. To compensate for a mediocre experience, they find themselves taking their users out for dinner in an attempt to reduce churn.
I hear lots of tech companies in the industry say things like, "take this guy out to dinner" or "you need to build a relationship with this person to get in there".
Really?
I believe business owners need to spend less time schmoozing and more time thinking about the relationship between their customers and their platform. What's the point of creating software if it doesn't engage?
This is why at ActivePipe we invest more into our development team than any other part of our business. We nurture them knowing that a well looked-after dev department produce better products that minimise costs across other areas such as finance and support.
When we built ActivePipe we had big ambitions. We wanted it to be the best marketing automation platform out there. Not just in real estate, but across the board.
We looked to the future and tried to visualise what the marketing managers of today will be using in five years time. We want to make their lives so easy that they look back and wonder how they survived before we came along.
After doing extensive research and trialling every email marketing platform out there, we realised what was missing. Busy agents need an application that allows them to build a campaign in minutes. Other products were clunky and time consuming and we knew that we could do better.
Although our initial launch wasn't perfect, it was good enough that we didn't need to take anyone out for dinner and since then, we've become obsessed with creating the world's fastest and simplest email builder.
This dedication and customer-focussed approach has created amazing relationships with all of our users. The proof is in the level of activity we are seeing and at the end of the day, that's what's really important.
We don't need lock-in contracts to secure their business. Our clients love our product and that's the best relationship enforcer you can possibly have.

With multiple posts written weekly, there is something for everyone.
*By submitting your email, you consent to receive marketing materials from ActivePipe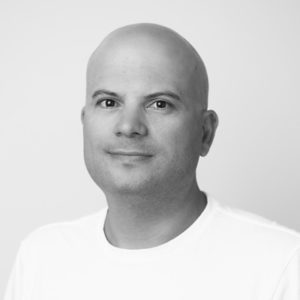 Ashley Farrugia
Ash began his career as a motor mechanic and converted an LP gas fitting business into a national franchise. He is now co-founder and CEO of ActivePipe – a marketing automation and data discovery platform for real estate. He attributes his success to taking risks, making decisions quickly and having faith in the people he employs. When he isn't busy building a global company, Ash enjoys fishing, camping and flying aeroplanes.