According to a survey by SEEK Learning, less than half Australian workers are happy with their jobs.
That's a pretty damn sad statistic for our country.
As we roll in to 2018, I encourage you to think about the culture in your office.
Is it one you are proud of?
Is it a place you wish you worked when you were younger?
In the last twenty years of leadership I have learnt that a business is only as good as the people within it and that creating the right culture is important for retaining staff and attracting the best talent in the industry.
This takes work.
Listen to your staff:
I have learnt that each team member has their own unique value proposition. It doesn't matter if it is your receptionist or your most senior salesperson, listen to your staff. There are some amazing ideas hidden within your team and it's up to you to make them feel like they can contribute.
Support their growth and development:
You shouldn't just consider your staff's careers objectives; you should prioritise them. Sitting down with team members to discuss where they want to be in five years' time will show that you are on their side. I have found that my staff value training and development and that investing in their skill set is investing in our company's future.
Are KPI's Dead?
Being a salesperson with constant, unachievable KPIs hanging over your head is exhausting. Not reaching them leads to stress and an unnecessary perception of failure. Getting the right culture creates an obligation to perform because team members don't want to let their team down; they genuinely want the company to succeed.
Encourage them:
Most managers only give feedback when it is negative or corrective. Giving positive feedback will make your team feel appreciated, reinforce their value and ensure they know their work is actively contributing to your business's success. I believe publicly recognising individual achievement is a great way to build culture in your team and make sure each person feels like they belong.
It pays to be nice.
With multiple posts written weekly, there is something for everyone.
*By submitting your email, you consent to receive marketing materials from ActivePipe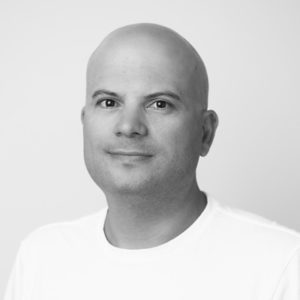 Ashley Farrugia
Ash began his career as a motor mechanic and converted an LP gas fitting business into a national franchise. He is now co-founder and CEO of ActivePipe – a marketing automation and data discovery platform for real estate. He attributes his success to taking risks, making decisions quickly and having faith in the people he employs. When he isn't busy building a global company, Ash enjoys fishing, camping and flying aeroplanes.