Writing strong and effective copy for the digital realm can be a headache, even for the most seasoned agent.
One minute you're congratulating yourself on crafting the perfect listing, the next you're tearing your hair out wondering why your masterpiece hasn't transformed into any worthwhile leads.
The good news is, finding your voice amongst the digital noise can be easy if you follow a few simple rules.
Here are some tips for creating content that will showcase your listing's best features, attract the right audience and skyrocket your commissions.
Be Original
There's no point being lazy and lifting words from other agents. You can't be sure that they're producing quality copy and it will inhibit you from finding your unique voice.
Your goal is to find interesting ways to accurately describe property details. This can be as simple as using an online thesaurus to find alternative synonyms for common real-estate cliches. Don't get too carried away though, there's no use wasting your word count on meaningless adjectives.
Keep Headlines Punchy
This is your make or break. If you fail to capture attention with your headline, your post will be skimmed and the hard work you've put into writing an original and descriptive listing will be wasted.
As a rule, keep headlines between five and nine words and remember that features don't sell houses, emotions do. Use action verbs such as "dream" and "design" to put a reader's imagination to work and make sure each of them speaks directly to the home buyer. Think short, sharp and to the point and don't be afraid to use the word "you".
Set The Scene
Now that you've commanded attention with your punchy headline, it's time to sell readers on the features of the property. Use storytelling techniques to create a sense of what life would be like if they owned the home. This can be done by describing scenarios that appeal to a buyer's emotion. Rather than "large courtyard", try "spacious, sunlit patio, perfect for summertime barbeques with the family".
Localise
Reference local landmarks to give a sense of context and don't be scared to get specific. Rather than writing generic copy that could apply anywhere, prove that you've done your research and know the highlights of the neighbourhood. Schools, shopping complexes and parks are a good starting point.
Research
Whilst it's not advisable to copy listings, it is a good idea to check out what your competition is up to. Spend an hour pretending you are a potential home buyer and read through an assortment of ads to see what piques your interest.
Use this time to send friendly emails to your most trusted contacts and investigate what has resonated well with them. Not only will you get honest feedback on your past listings, it's a great chance to nurture these important relationships.
Template
Once you have found a style that is bringing you results, template it. Don't be afraid of trial and error. Use the traits you are happy with as a formula for future listings and this will save you countless hours of unnecessary work. Writing quality listings will become second nature in no time.
Edit
The importance of editing your work cannot be stressed enough. Nothing will undermine your authority more than misspellings and poor grammar, so it's imperative that you get this right. As a rule, copy should be proofread three times (out loud) and run through a spellcheck. If possible, have a colleague look over it to test readability and then proofread one last time before you hit the send button.
If all else fails…
If you're still not feeling confident, why not sign up for a copywriting course? There are plenty of online options that will have you on top of your game and generating quality leads in no time.
With multiple posts written weekly, there is something for everyone.
*By submitting your email, you consent to receive marketing materials from ActivePipe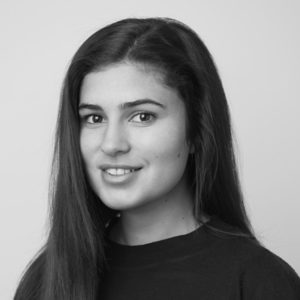 Alison Vella
Ali is an experienced copywriter with a passion for creative writing. She says writing great copy is about writing like you speak and can be found rambling at her desk like an absolute lunatic. Out of the office, Ali runs her own career and lifestyle blog and freelance writes for a number of online publications.