Our last article was about building a robust database. It's been a week since then. How are you going with it? Have you made any progress?
You're probably wondering what to do with the list you just slaved for. There are hundreds of names on it; where do you start? What are you supposed to say and how are you going to maintain ongoing conversation with them?
Keeping up with your database is intense. You have to know who has had a baby, who has lost their job and who has gotten engaged; who has retired, who is in the middle of a divorce and who has won the lottery becoming a millionaire overnight.
These life-style changes alter a person's property needs and as a real estate agent, it's in your best interest to stay on top of them.
That's fine when a database is lean; calling 50 clients once every couple of months is achievable but what about 500 of them? What about agents who have collected thousands over the course of their careers?
It's impossible, right?
WRONG.
Email marketing has become DYNAMIC. It allows users to deliver hyper-targeted content based on a recipient's known user profile and to do it automatically.
Its an old school tool, that has become new school cool.
Now pay attention:
It's Personalised:
Think about how convenient your interaction with YouTube, Netflix and Amazon is and imagine it replicated in email marketing. The next email you receive will follow naturally from the one before it and its contents will be informed by details you have already disclosed – by the things you have clicked on, the surveys you have answered and the homes you have indicated interest in.
It's Consistent:
The Internet has made us all a little entitled. We don't just want regular communication we expect it. As one-sided as it sounds, the relationship is mutually beneficial. The more your name appears in your client's inbox the more ingrained in their mind you become. The more market insight you provide the more likely they are to list with you.
It's Automated:
You can be flooded with things to do – there are OFIs to organise, contracts to review and meetings to attend. With each approaching deadline, email marketing drops in priority. Dynamic email means you can be certain your office is communicating with stakeholders and despite being time poor, you can be sure those emails are professional grade.
It's Relevant:
These days if you aren't delivering valuable content you aren't delivering at all. People don't put up with spam – if you're going to batch and blast you're better off not sending at all. Dynamic email is triggered by behavioural action so emails are always timely and they're always appropriate.
It's ROI is Insane:
Dynamic email can improve click-through rates by as much as 73%. Distribution is free, conversion rates are high and effort is minimal. It ticks every damn box so why are so many marketers overlooking it?
In an industry increasingly about building and maintaining relationships with clients, only a fool would overlook dynamic email.
With multiple posts written weekly, there is something for everyone.
*By submitting your email, you consent to receive marketing materials from ActivePipe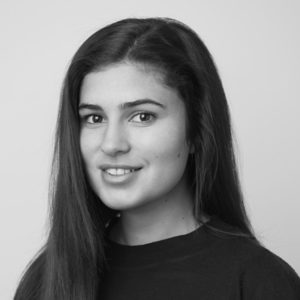 Alison Vella
Ali is an experienced copywriter with a passion for creative writing. She says writing great copy is about writing like you speak and can be found rambling at her desk like an absolute lunatic. Out of the office, Ali runs her own career and lifestyle blog and freelance writes for a number of online publications.