Whether you call it football or soccer, there is no denying that FIFA World Cup is one of the biggest events in the sporting calendar. Fans around the globe huddle around the TV and get ready to watch their country battle it out on the world stage.
To celebrate this prestigious event we got in contact with our SVP North America, Mike Feller, who was lucky enough to play soccer for the US National team. Mike talks about the importance of self-motivation in real estate and how agents can channel their competitive spirit to drive more sales.
Mike, who are you going for in the World Cup?
Usually I'd be going for the USA but we didn't qualify for the World Cup in Russia this year. If I had to pick another team it would have to be England because I almost feel bad for them. They've had such a tough run lately!
How did you get into playing soccer?
I started playing soccer when I was five years old. I didn't really get serious about the sport until my sophomore year in high school but after that, things escalated quickly and by my senior year, I was playing on the US national team. I competed at this level for three years and was recognised as one of the top 20 soccer players in the country for my age group. I travelled a lot and had some great experiences, but was prone to injury. At one stage, I got hurt badly and that splintered my professional soccer career. After rehab, I decided it was time to hang up my boots. I went back to school, got my MBA and have been working with several startups ever since.
What parallels can you see between real estate and football?
Working in the industry for the past few months has made me realise that there are a lot of parallels between playing professional sport and selling real estate. Both professions are driven by a level of competitiveness, work ethic and an innate desire to succeed.
Tell me a little bit more about the importance of determination and drive for agents to succeed?
There are a large number of agents in the US, and the space is very competitive. In addition, the real estate industry is full of external influences, so agents need to adapt to a fluctuating market that they have no control over. Most of the time, the difference between those who succeed and those who fail is self belief, perseverance and drive. Just as athletes need to push through injuries and unforeseen circumstances, agents need to find new ways to overcome obstacles that they inevitably face.
How can agents train themselves to be better at their jobs and get an edge over their competitors?
To stay fighting fit, agents need to embrace the fact that they are running a business. They need to understand what drives their success, like the key conversions they need to pay attention to if they are going to turn a profit. If they adopt this mentality and truly dedicate themselves, they will be able to separate themselves from 90% of their competition. Another thing they need to do is ensure they are in tune with technological developments in the industry. Advancements are happening quickly, so agents need to understand what tools are out there and how they will help improve their business operations. The more relevant they are in that regard, the more likely they are to win listings and ultimately head a successful business.
Any other finals thoughts?
There are a lot of parallels between real estate and the sporting world. At the end of the day, self-belief, work ethic and competitive drive separate the winners from the losers. If you can simply harness those elements, you will succeed.
With multiple posts written weekly, there is something for everyone.
*By submitting your email, you consent to receive marketing materials from ActivePipe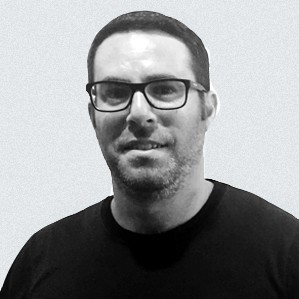 Mike Feller
Mike started his career playing soccer for the US National Team. This athletic background fuels his competitive spirit and motivated him to go back to school, get his MBA and take on the business world. Mike has worked in high level leadership roles across tech, startup and consumer products and loves being involved in the early stages of a business' development.