Picture this:
You've just started a family. You're twenty-six years old with a wife, a three-year-old son and another kid on the way. You're looking for your first home and you've decided to visit an open house at 6 Buchanan Place, Aberfeldie.
The surrounding streets are gorgeous, the trees that line them are bright and the front lawns are lush. You notice a playground with a flying fox around the corner and you smell sweets baking at a cafe down the road. You imagine taking Jack for bike rides down the river, playing fetch with Jet at the dog park and becoming a member of the tennis club on Napier Street. Before you've even entered the house, you picture the life you will live there.
Open houses work in the same way. As people walk through each room, they visualise themselves in it. They see Mum baking cookies in the kitchen, friends sitting around the table at Christmas and Jack studying for exams in the living room. For such processes to occur, potential buyers need to be able to look through the previous owners of the house; through the life that has already been established there.
Trophies, photographs and other personal items are a barrier to this connection. Decluttering your house before you sell it is integral; it fuels people's imaginations and creates the illusion of space they can fill with their own settlement.
Here are a few ways to get rid of stuff and add more value; to give potential buyers less reason to find fault with your property.

Kitchen:
o   Clear the benches and sink area.
o   Discard old tea towels and present fresh, lightly coloured ones.
o   Hide the appliances.
o   Tidy the pantry and fridge with only the essentials on display.
o   Remove the magnets, shopping lists, photos and calendars from the fridge.
o   Get rid of yesterday's butter chicken, wet dog and smelly sock smells by putting coffee beans in the microwave for a minute. The aroma is incredibly inviting.

Laundry and Bathrooms:
o   Make sure the rooms are clear of dirty laundry.
o   Let as much natural light in as possible and open the windows.
o   Display only clean towels and make sure they match with the floor mat and face-washers.
o   Ensure your cupboards, drawers and wardrobes are relatively bare. Potential buyers will look for storage room. Give them space to imagine their own possessions rather than bombarding them with your own.
o   Don't have clothes hanging on the washing line; no one wants to see your punctured briefs waving in the wind.
Living Room:
o   Only have a few cushions and a throw rug on the couch. Line them up neatly.
o   Coffee table should have nothing but a TV remote on it.
o   Turn the TV onto a nature channel and put the sound down low.
o   Remove photos and your grand mother's ashes from the mantle piece and if it is cold turn the fireplace or some lightly scented candles on to set the mood.
o   Remove pet and kids toys off the floor and hide the X-box. You're allowing them to fill in the gaps with their own hobbies, not give them insight into your own.
Outdoor Areas:
o   Hide and empty bins.
o   Put hoses, shovels wheelbarrows and sports gear away.
o   Wipe down your outdoor table and make sure it is bare.
o   Clean the barbeque and store the gas bottles in the garage.
o   Get rid of dead plants, weeds and pots that clutter the backyard
o   Wash or replace shade sails, umbrellas and awnings.
o   Sweep the floor from leaves and trim the hedges.
Remember when it comes to open houses, less is more. Clutter will create the perception of chaos, confusion and disorder, it will imply that the house has been neglected and its owners have been shambolic.
Don't undermine your homes value by failing to condition the way it looks and feels.
With multiple posts written weekly, there is something for everyone.
*By submitting your email, you consent to receive marketing materials from ActivePipe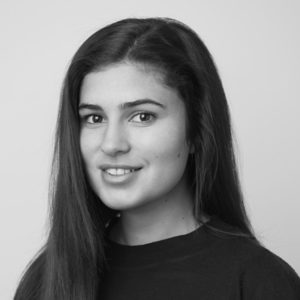 Alison Vella
Ali is an experienced copywriter with a passion for creative writing. She says writing great copy is about writing like you speak and can be found rambling at her desk like an absolute lunatic. Out of the office, Ali runs her own career and lifestyle blog and freelance writes for a number of online publications.